Batavia Gutter Installation
Properly installed gutters safely redirect water away from your home and foundation, preventing expensive water damage to your most precious possession. Stockmohr of Western New York understands how important your home is to you, which is why it uses only the best trained professionals and the highest quality gutters for gutter installation in Batavia. Whether you are installing gutters for the first time or replacing older gutters, when you decide to better protect your home from water damage, Stockmohr is your best source for Batavia gutter installation.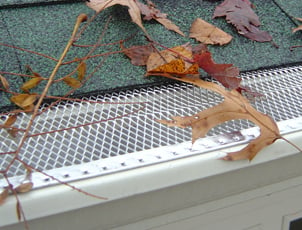 High Quality Gutters in Batavia
Stockmohr of Western New York stocks a variety of different gutters to fit your exact aesthetic, home safety, and budgetary needs. But if you want the best option, ask about seamless gutters. These gutters are made of the strongest materials and have the tightest fit to your roof and walls. This allows them to more safely redirect water away from your home, which better prevents damage. Additionally, to further avoid damage to your home, Stockmohr will install Leaf Relief gutter guards. These best-in-the-industry gutter guards prevent leaves and other debris from clogging your gutters.
Over 30 Years of Experience in WNY
Stockmohr of Western New York has been providing Batavia Gutter Installation Services for over 30 years. This represents more than just experience, but a reputation as a company that puts customers first. Stockmohr hires only the best and most experienced technicians. They are available not only for gutter installation, but also for consultation, inspections, maintenance, and repair. When you hire Stockmohr for gutter installation in Batavia, you are getting more than a high quality product. You are getting expert advice and service for the lifetime of the product, all of which is guaranteed. Stockmohr should be your first and only choice for gutter installation in Batavia.
For More Information About Gutter Installation in Batavia, Contact Stockmohr Today For a Free Estimate. You'll Be Glad You Did!