Buffalo Gutter Guard Installation
Gutter Guards - Solution to Gutter Cleaning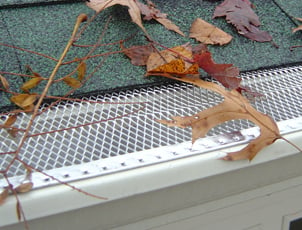 A roof might keep the harsh environment from getting into a home, but keeping the roof safe from the same harsh environment is a different story. As rain falls towards the ground and cascades down the roof, water will be caught by the gutter to regulate the flow towards one direction. However, this will only take effect if the gutters are not clogged with twigs, leaves, nests, or other unwanted blockage. This is where a gutter guards come in handy.
Gutter Leaf Guards
Having a gutter guard is beneficial to every home that has a gutter system attached to their roofs. Nearly every home has a gutter on their roof to mediate the water when it runs down, everyone needs gutter guards installed. A gutter guard can be a mesh of wire, a sheet of metal with holes, or any kind of material that will be able to hinder all foreign objects from falling onto the roof and clogging the gutter and downspout. A clogged gutter and downspout is much harder to clean, compared to easily sweeping the gutter guards to free them of debris. Getting a competitively priced and top of the line gutter guard installation is possible. StockMohr are the WNY Home Improvement Experts with years of experience working with seamless gutters.
Why Get Gutter Guards Installed?
Of course, you can always choose to install gutter guards on your own, but the hassle of planning, buying, and going up the roof to install gutter guards can be quite difficult and unsafe too. Wouldn't you want to get the experts in gutter guard installation to make sure that the guards are installed properly without you having to get on the roof? Allow StockMohr's experts to keep your gutters clean with the debris gutter guards.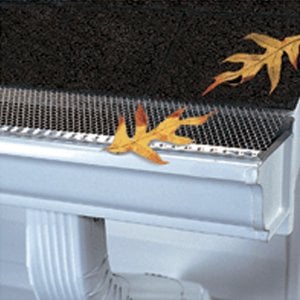 What you will want to do is to find experts. Look for background experience work, on how they have fared in past projects of gutter guard installation, as well as the type or service that they give. Look also for the equipment that they will use, if it will suit your house well. Ask them if the gutter guard they will be using is a top of the line product. After all, you only want the best for your own homes protection. Find out as well if the gutter guards are those types that do not create a waterfall effect wherein the water cascades down the side of the roof, as if the gutter never existed.
In the end, it is not the type of installation that people pay for but the quality of the gutter guard and the lifespan that it has if constantly battered by nature. Be sure to get your homes' gutter guards installed properly by the professionals at Stockmohr. Contact Stockmohr Construction today.