Cheektowaga Gutter Installation
Gutters serve an important function and increase the curb appeal of your home. Contrary to popular opinion, they were not designed just to clog and require tedious maintenance. In Cheektowaga, and the entire Western New York area, gutter installation professionals at Stockmohr hang quality seamless gutters in a configuration that helps prevent annoying clogs.
Use Professional Gutter Installers in Cheektowaga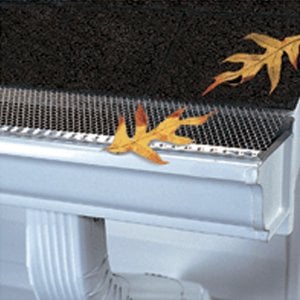 An inexperienced installer will nail the gutters to the roof's edge and believe the job is finished. There is more to gutter installation than meets the eye. It requires a solid plan, knowledge of home foundations, an understanding of drainage systems, precise measurements, local building code awareness, and complete knowledge of homeowner's associations rules when applicable.
Installing gutters and drainpipes is not for the weekend warrior. Improper procedure or poor quality materials can lead to flooding, roof damage, or cause the gutters to collapse at their weak points. Hire a professional that stands by their work, has a good reputation throughout WNY, and that understands the special stresses put on building materials as the seasons pass.
Seamless Gutter Installation in Western New York
Attaching drainage systems to roofs using thin aluminum and the old spike a ferrule method is a waste of time and money. Seamless gutters are stronger, last longer, and are more attractive. Curb appeal is always on the minds of our crew at Stockmohr. They will make sure your new gutter system blends perfectly with the home's color and construction style. Gutter installation in Cheektowaga is a serious business because every installation is tested by the WNY elements. Gutter guards help keep leaves and twigs out of your system. They reduce clogging and time spent cleaning out the obstacles. It's time you contact a professional at Stockmohr for your Cheektowaga gutter installation needs. Call Today!