Professional and Expert Clarence Gutter Repairs
If you're a homeowner, chances are that you already, more than likely realized the importance of keeping your gutters clean, debris-free, and maintained. The gutters on your house play an integral role in protecting the home and the home's foundation from outdoor elements like rain, sleet, and snow. Gutters that are properly maintained will effortlessly prevent water from seeping into the siding of your home and into the foundation by draining the water away from the house. When gutters are ineffective at draining water from the home, there is a risk of dealing with bigger, more costly problems later such as mold, algae build-up, mildew, and a termite infestation.
Keep Your Gutters Clean and Debris Free
By keeping your gutters clean, you'll avoid costly repairs. It is recommended to clean the gutters to your home 2-3 times per year; once at the arrival of spring, once at the beginning of fall, and once just before the arrival at winter. With that said, it is eventually inevitable for repairs and replacement when gutters take a beating from Mother Nature. Luckily, StockMohr offers efficient gutter repairs in Clarence and the surrounding areas of Western New York.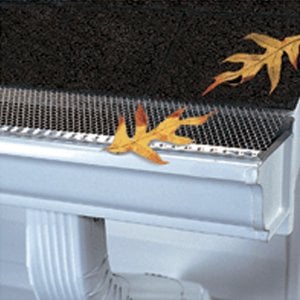 What to Expect from StockMohr Clarence Gutter Repairs
A Free Estimate
Expert Repairs
High-Quality Gutters
Efficiency
Courteous & Professional Staff
At StockMohr, the customer comes first, along with the promise of expert, quality workmanship performed in a timely manner. When selecting new gutters for your home or business, StockMohr offers 5" seamless aluminum gutters and downspouts in the color of your choice; 6" wide seamless aluminum gutters are also available commercially but are limited in the color selection. StockMohr is also proud to offer the infamous Leaf Relief gutter cover to effectively avoid the "waterfall" effect of water during big rain storms.
Contact StockMohr today to learn more about Clarence gutter repairs, new gutter installation, product information, or to request your free estimate!