Kenmore Seamless Gutters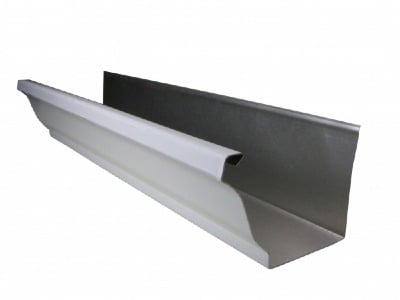 Kenmore homeowners looking for a simple way to protect the long-term stability of their home may want to look into adding seamless gutters. With a seamless gutter installation from Stockmohr, water collecting on your roof can be removed properly. Leaky gutters can be extremely problematic, as runoff from gutters can puddle up around your home's foundation and cause serious and costly damage. Stockmohr can provide high quality Kenmore Seamless Gutters at a price that makes them a reasonable solution for all homeowners.
Gutter installations have been a specialty at Stockmohr for over 30 years, making them a highly experienced and well-qualified installer for your Kenmore Seamless Gutters.
Seamless Gutter Installation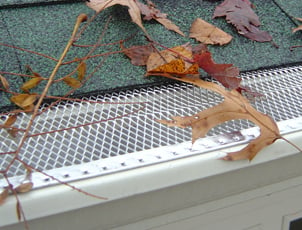 Seamless gutters are a great solution for many homeowners looking to improve their home's gutter system, but what if your gutters get clogged with debris? This is where gutter covers become handy. As one of the gutter products offered by Stockmohr, gutter covers fit right over your new Kenmore Seamless Gutters. These covers are tightly woven to keep larger debris like leaves out of your gutters, while at the same time allowing water to keep falling into the gutters properly.
When it comes to getting a new gutter installation in Western New York, Stockmohr has homeowners covered with a variety of products. With Kenmore Seamless Gutters and gutter covers, Stockmohr is your one stop shop for everything related to new gutters. Stop by the showroom in Clarence Center or call Stockmohr today to get started.