Lockport Gutter Installation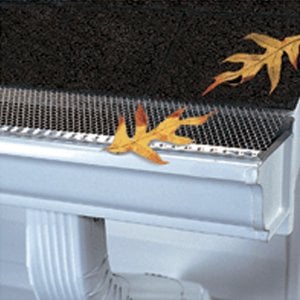 While it might not be something that is thought about a lot by homeowners, having properly installed gutters goes a long way in protecting your home's health. Gutters can become detached from the edge of your roof if they were not installed properly. This can lead to water building up around the edge of your home, which can lead to problems with your home's foundation over time. If you need to find a contractor for your Lockport Gutter Installation, consult StockMohr and check out their collection of seamless gutters.
If you also have issues with leaves and other debris cluttering in your gutters, StockMohr offers Leaf Relief gutter covers. These can be installed along with your new gutter installation or custom fitted to your existing gutters.
Lockport Seamless Gutters
Installing seamless gutters from StockMohr can be a great addition to your Lockport home. By effectively channeling water away from your home to a secure drainage source, you make sure that your home is protected from rain damage. StockMohr has over 30 years of experience in performing gutter installations, so you know that you are getting a highly-certified team when you call them. Seamless gutters are the best product to have for your Lockport Gutter Installation, and you can get them with a great customer service experience at StockMohr.
Seamless Gutter Installation
For your Lockport Gutter Installation to be as effective as possible, add Leaf Relief gutter covers to your seamless gutters. Gutter covers provide relief from irritants that clog your gutters and cause water to pool over the edge of your gutters. If you find yourself constantly having to clean out your gutters just so water does not accumulate in unwanted areas around your home, you should seriously consider getting gutter covers installed as part of your Lockport Gutter Installation.
You may also be interested in:
We guarantee our work.
Schedule a Free Estimate