Youngstown Seamless Gutters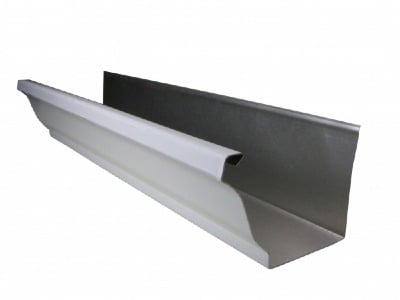 The weather in Youngstown can be particularly poor at times, and that means that your home's gutters need to be functioning properly. Seamless gutters are the best product available to make sure that rainwater and debris from around your house does not cause you and your family expensive damages to the foundation or other parts of your home. StockMohr is a specialist in Youngstown Seamless Gutters, and their experienced team will give your home a new set of gutters that will work wonderfully.
Seamless Gutter Installation
Along with seamless gutters from StockMohr, you have the option to add gutter covers as a part of your gutter installation. Gutter covers are especially helpful in the months when leaves are falling and tend to accumulate in your gutters. Gutter covers keep all that debris out of your gutters. Otherwise, your gutters could clog and let excess water overflow and puddle up around your home. When getting your Youngstown Seamless Gutters installed, protect your home even more with gutter covers as well.
Youngstown Gutter Installation
StockMohr has a team of professionals that have all the required certifications to install your new Youngstown Seamless Gutters. These professionals also work for a local company that specializes in serving the specific needs of Western New York homeowners. Stop by the StockMohr showroom in Clarence Center or give StockMohr a call today to see how Youngstown Seamless Gutters and gutter covers can make a difference for your home.