Williamsville, NY Gutter Installation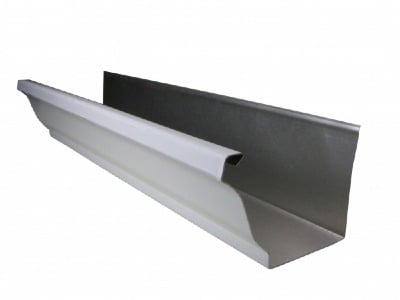 By preventing water damage to your home, gutters provide an essential function in protecting the foundation and long-term health of your home. Over time, water damage can prove to be extremely expensive, so having a properly installed gutter system that prevents flooding is essential to maintaining a home's value. Seamless gutters provide an extra level of protection over standard gutter systems, as their special design provides for more efficient draining and greater durability over time. The professionals at StockMohr have over 30 years of experience, and they will be able to give your Williamsville gutters the attention they deserve.
About Our Seamless Gutters
The unique design of our seamless gutters sets them apart from standard gutters. These gutters, made of preformed composite metal, are fixed to the edge of the roof in order to catch rain that falls off to that point. Without a proper gutter installation in the Williamsville area, this water could collect on the roof and also filter into your home, and the moisture brought from this excess rain water can do permanent damage to the foundation of your home. With help from a provider such as StockMohr, these seamless gutters protect your home by redirecting this water away from your house before it can leak into the foundation.
Your Williamsville Gutter Installation Professionals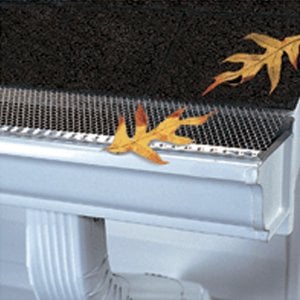 Having your seamless gutters installed by StockMohr provides many additional benefits over standard gutters and other contractors. First, this seamless gutter installation may also include gutter guards, which keeps out dirt, leaves, and anything else that could cause your gutter to clog. This ensures that your gutter will remain in top condition and channel that excess rain water from your roof efficiently. Second, rather than dump all that rain water on the ground around your house and destroy the foundation, StockMohr can install a drainage system along with your seamless gutters as part of your Williamsville gutter installation. Preventing puddles from forming around your house is a huge advantage to a seamless gutter installation from StockMohr. Finally, Stockmohr's team of gutter installation professionals are courteous, efficient, and affordable, meaning we'll have your gutters completed and working perfectly in no time.
Contact Stockmohr For A Free Quote
Many contributing factors affect your decision of where to get your gutter installation from. Seamless gutter installation by StockMohr provides a superior level of protection for your home without breaking the bank. Call today for your free service estimate!