Siding
Beautiful Protection for Your Home
Your siding is not only a first impression, it's the first barrier between your home and the outdoors. Siding provides a home with protection from water and wind damage, as well as other elements. If you notice dents, paint peeling or chipping - it may be time for new siding!
At Stockmohr, we know firsthand that performance and durability are huge factors in selecting siding options, which is why we guarantee our work. We offer industry leader, ProVia - a premium line of vinyl and polymer siding that is not only durable, it's maintenance-free and works to save energy in the home by providing solid insulation.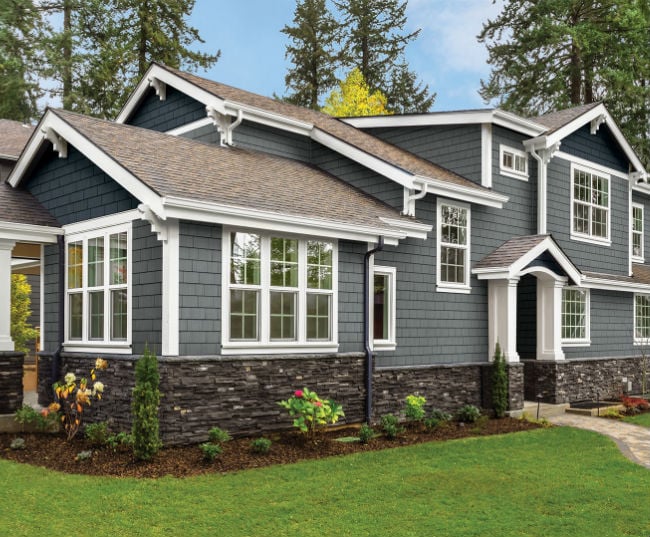 Beautiful & energy saving
Siding & Trim
When you hire an installer certified through the VSI (Vinyl Siding Institute) program, you can rest assured knowing that they're trained to:
Correctly fasten siding to allow for vinyl's normal expansion and contraction properties
Keep vinyl siding straight and secure on walls
Properly prepare areas around doors, windows and other openings to prevent water infiltration
VSI Certified Installers focus on quality details to give your home a beautiful appearance that lasts.