Entry Doors
Quality is at the forefront of every homeowner's mind when making changes to their home. We are glad to offer three ProVia fiberglass and steel professional-class entry door models. At Stockmohr, consistent high standards are a priority, which is why we carry the best in the industry when it comes to durability, security and energy efficiency. Customize the entryway you've always imagined, while protecting your home with the most sturdy, reliable doors in the business.
With fiberglass and steel doors, you don't need to worry about your front door shrinking, warping, chipping or being altered like most wooden doors will over time. Enjoy the stunning appearance and guaranteed dependability of ProVia fiberglass and steel entry doors, available in three models: Signet Fiberglass, Heritage™ Fiberglass and Legacy™ Steel.
Signet Fiberglass
Signet entry doors offer the beauty and look of realistic wood, made with the durability and functionality of fiberglass. The Signet fiberglass door is much more advanced than the traditional fiberglass door; this model features hinge and strike stiles at a respectively large 25⁄8" and 41⁄4" and corresponds with the top and bottom rails forming a stronger, integrated frame that provides powerful strength and durability. Enjoy additional features:
Custom widths and height up to 8 feet
Customized door and sidelite widths and heights in 1⁄8" increments
DuraFuse™ Finishing System featuring P3 Fusion for stain durability
Available in Cherry, Mahogany, Oak, Fir and Knotty Alder Series with 7 stain finishes
Simulated Divided Lites (SDL): high-tech stained fiberglass 1" wide x 11⁄32" thick grids combined with the energy efficient qualities of ProVia's ComforTech glass packages
The 2 5⁄8" finger-jointed 3-ply hardwood hinge stile provides superior structural integrity.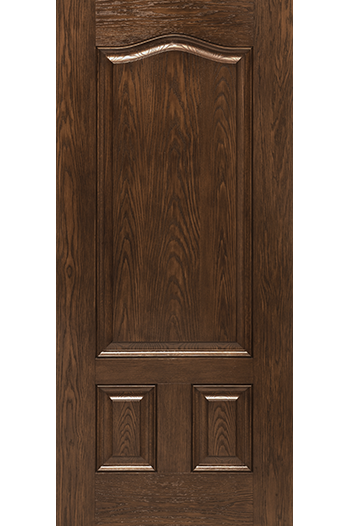 Heritage Fiberglass
Mimicking the classic style of woodgrain, Heritage fiberglass entry doors are smoothly textured, thoughtfully stained and painted with a lasting finish - guaranteed. Heritage entry doors are customizable with patterns, stains and styles suitable for every home. Key features include:
Custom widths and increased height up to 8 feet
Customized door and sidelite widths and heights in 1⁄8" increments
Available in Oak Grain, Hemlock Grain & Smooth Fiberglass
Polyurethane core reduces energy loss
17⁄8" Finger-jointed, 2-ply solid oak laminated stiles for both hinge and strike sides

Proven to provide increased rigidity and structural integrity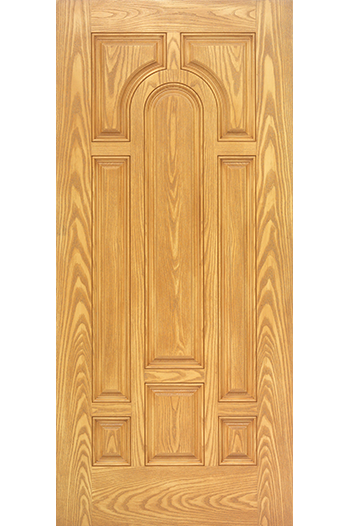 Legacy Steel
Arm your home with a heavy-duty Legacy Steel door, best for home and property owners who view security as a top priority. Legacy Steel doors are relatively low-maintenance and feature a Legacy Woodgrain Textured Steel or Smooth Steel, both providing a traditional panel wood door look and deep shadow lines to showcase the door's design. Designed for strength, ProVia's 20-gauge steel doors have 49% more galvannealed steel than a standard 24-gauge. Save money with energy-efficient features and secure your home with one of the strongest steel doors in the industry. Additional Legacy features include:
Custom widths and increased height up to 8 feet
Customized door and sidelite widths and heights in 1⁄8" increments
Special adhesives/thermal barrier reduce heat and cold transfer, while ProVia's exclusive tab and slot system of mechanical interlocks gives the door exceptional structural strength
The edges and face skin of ProVia steel doors are one continuous piece of steel for strength and durability