Payment and Financing
Frequent severe weather conditions in Western New York can often cause unexpected home repair expenses for homeowners in Buffalo, New York. Stockmohr prides itself on being the company Western New York homeowners can turn to for any repair -- regardless of the cost. We offer affordable financing options to handle repairs quickly and ensure protection for your home and family.
Payment
Stockmohr is pleased to accept Cash, Checks, Visa, MasterCard and Discover as payment.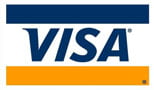 Financing
Contact your Stockmohr representative for details about current financing offers, in partnership with our preferred lender, EnerBank. Our financing options assist in covering work for roofing, entry doors, siding, windows, and gutters. EnerBank is an FDIC-Insured Bank, which means you will deal directly with a bank, not a finance company or loan broker. Working directly with EnerBank helps make the entire process simple and stress-free.

Ask us about our low interest financing and 12-months same-as-cash financing. Need a longer payment plan? We offer long-term financing options including 5, 7 and 10-year terms.
Call us today at (716) 741-9636. You'll Be Glad You Did!