Bathroom Flooring and Tile
Contact us for a free design
Looking to update your old bathroom? Let StockMohr give style to your function with a brand new room. Let our dedicated design team plan your space.
About Our Bathroom Remodel Services
StockMohr features products to renovate your entire bathroom including vanities, tubs, stand-up showers, lighting, tile, fixtures, and more. Our expert team has years of experience updating bathrooms around the WNY area.
Luxury Vinyl
Luxury vinyl plank (LVP), or luxury vinyl tile (LVT) offer a durable floor available in numerous colors. These flooring options are quickly becoming the most popular flooring choice in both kitchens and bathrooms because luxury vinyl is waterproof and is very inexpensive in comparison to other products. LVP and LVP are among some of the easiest floors to install using a fold and click method most rooms can be done very quickly. LVT and LVP allow for an expensive look, a quality floor, and all at a lower price.
Luxury Vinyl comes in both plank and tile styles. Plank styles mimic wood and are available in colors that appear consistent as well as colors with variation which can show knots, heavy grain patterns, or a gradient or weathered look.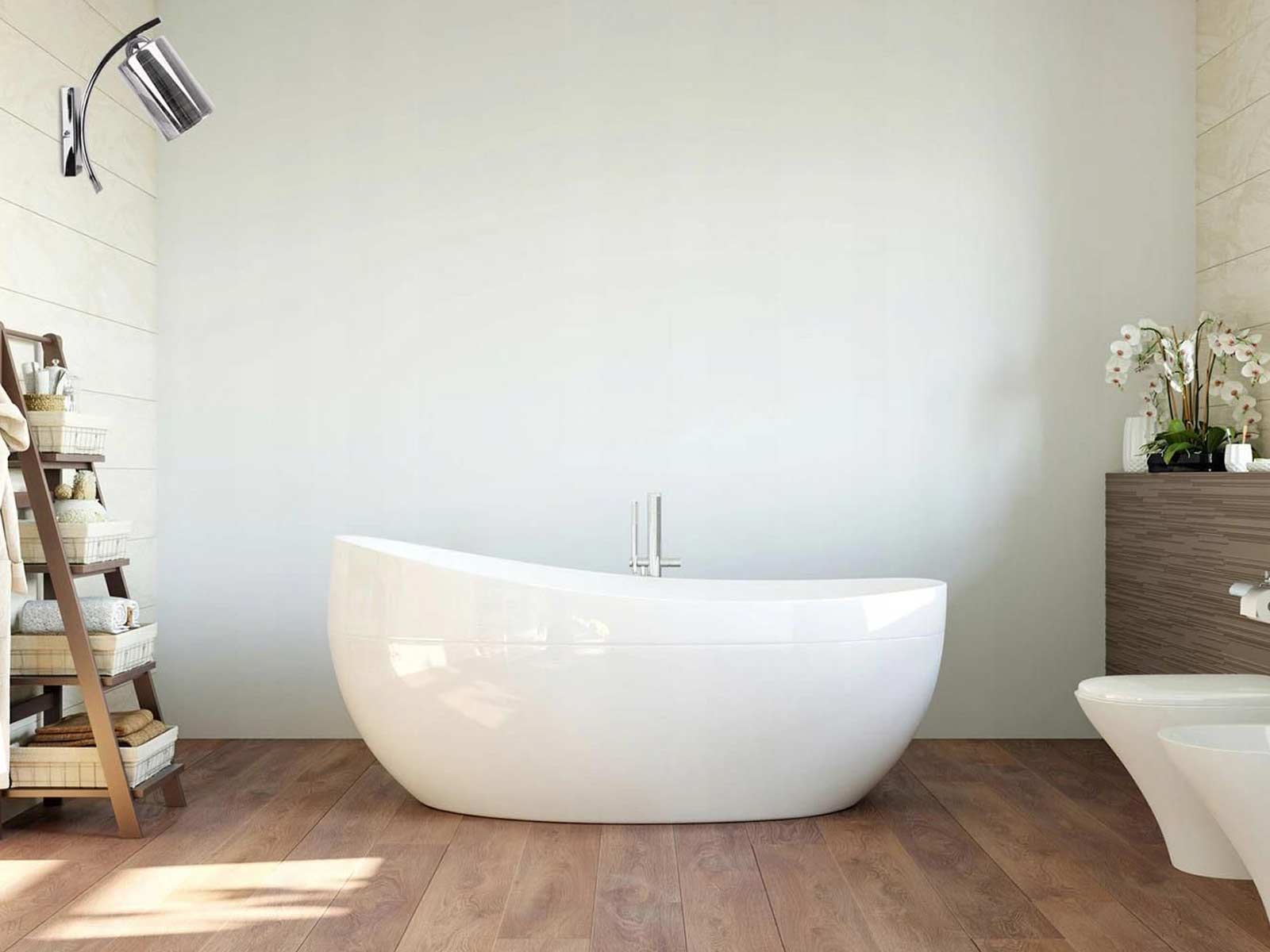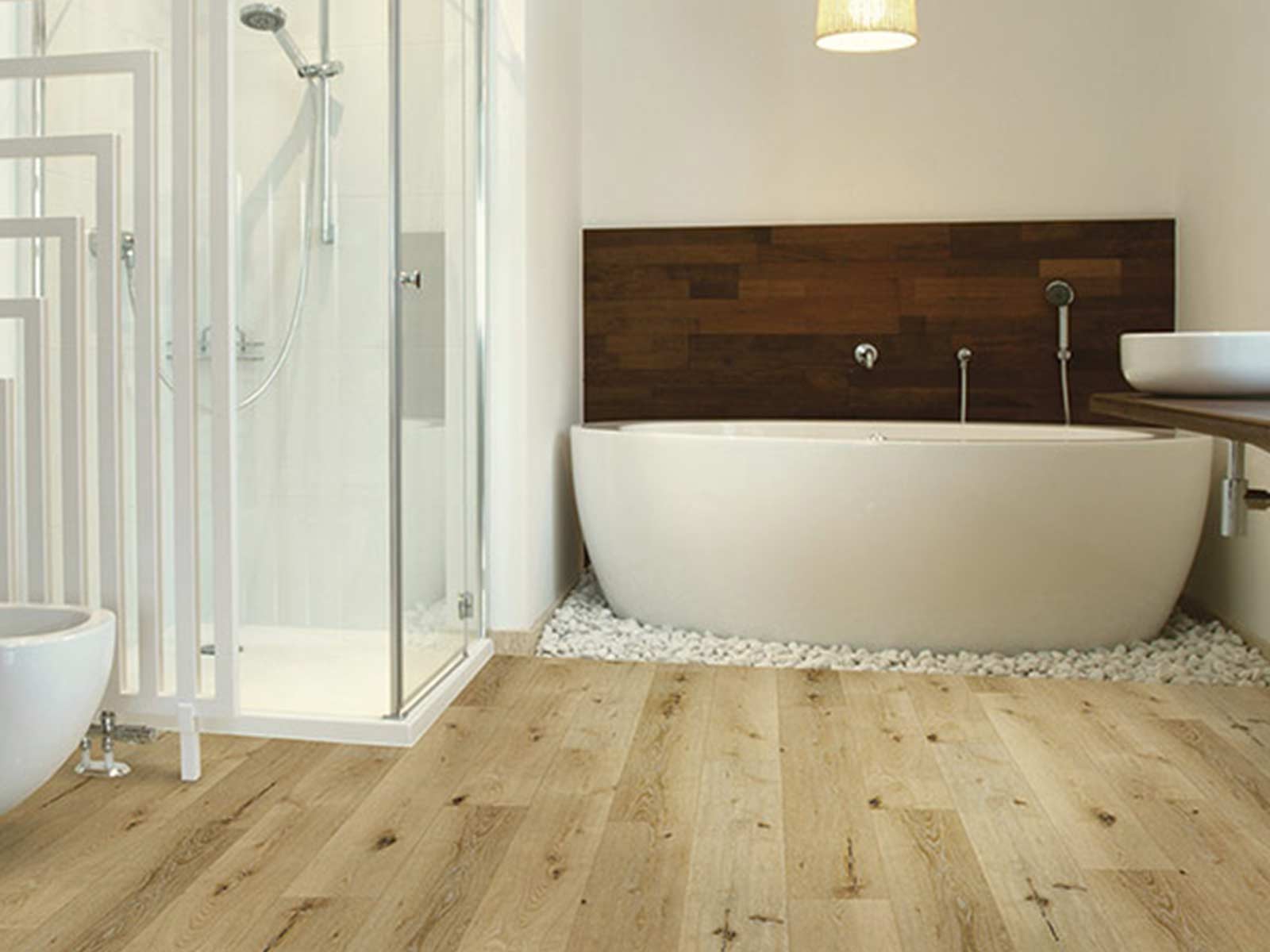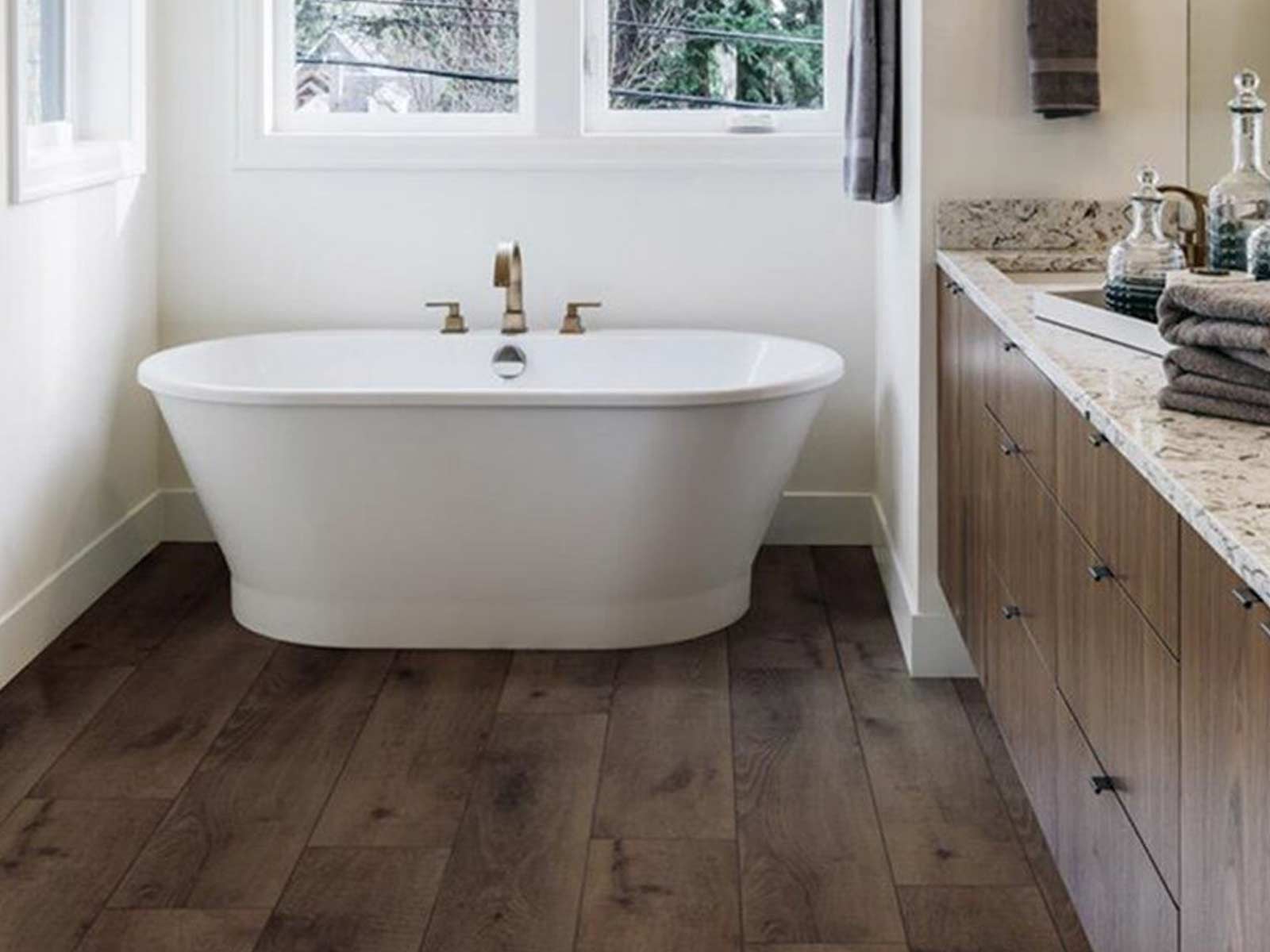 Tile
Tile almost anywhere or everywhere in your bathroom. From flooring to wall and shower tile, there are options for every situation. Tiles are easy to clean, waterproof, durable, and can last a lifetime if cared for properly. Most tiles are durable and come in a variety of colors and shapes. They can be used as an accent piece in the shower, or as a beautiful focal point of any bathroom. Using different grout colors can help two bathrooms using the same tile look completely different.
Because tile can be mixed, often people will opt to include an accent strip, or pattern for their bathrooms. This will allow for the room to feel busier, and will bring in additional colors to the room's color palette allowing for more variety throughout the room.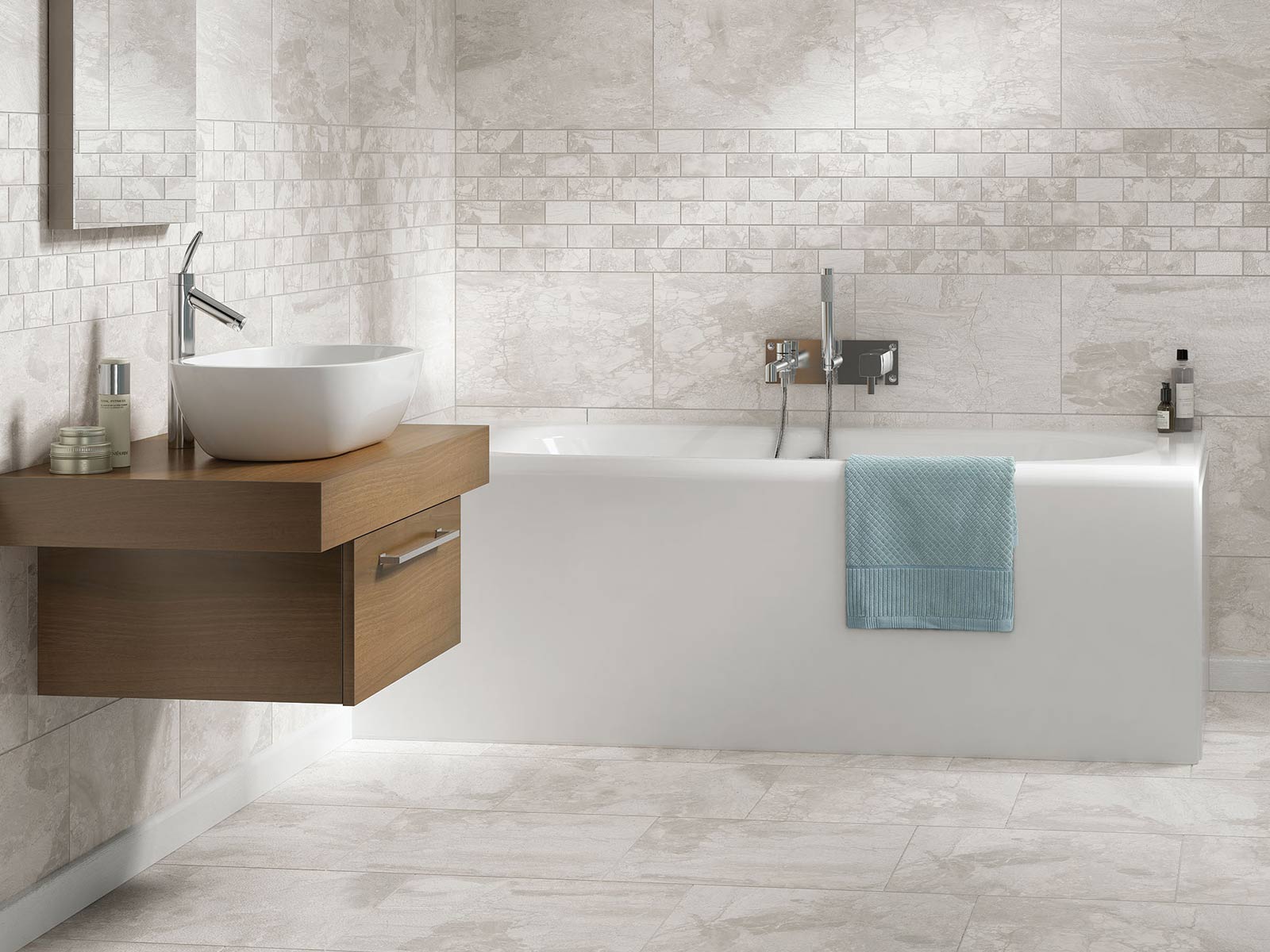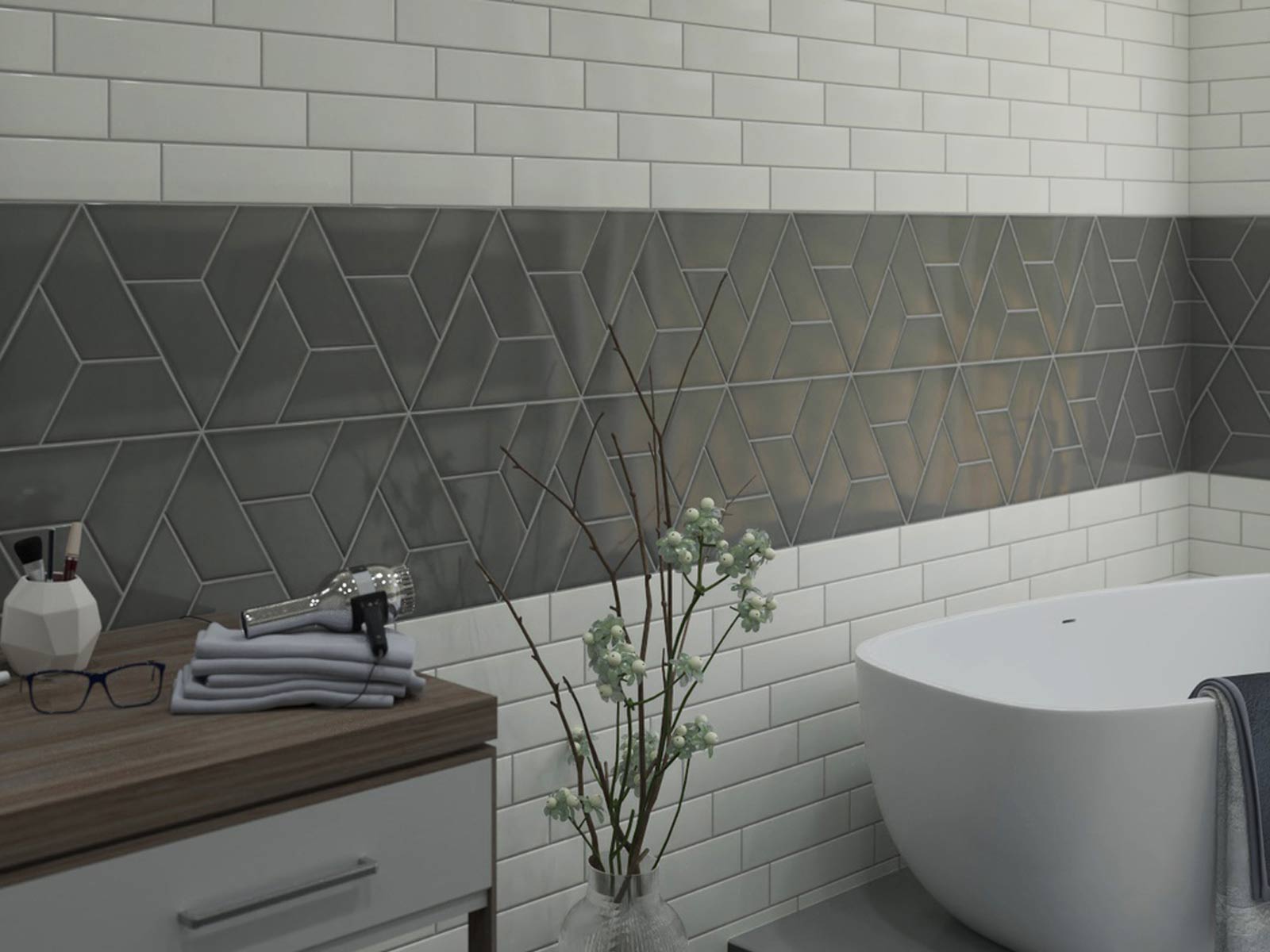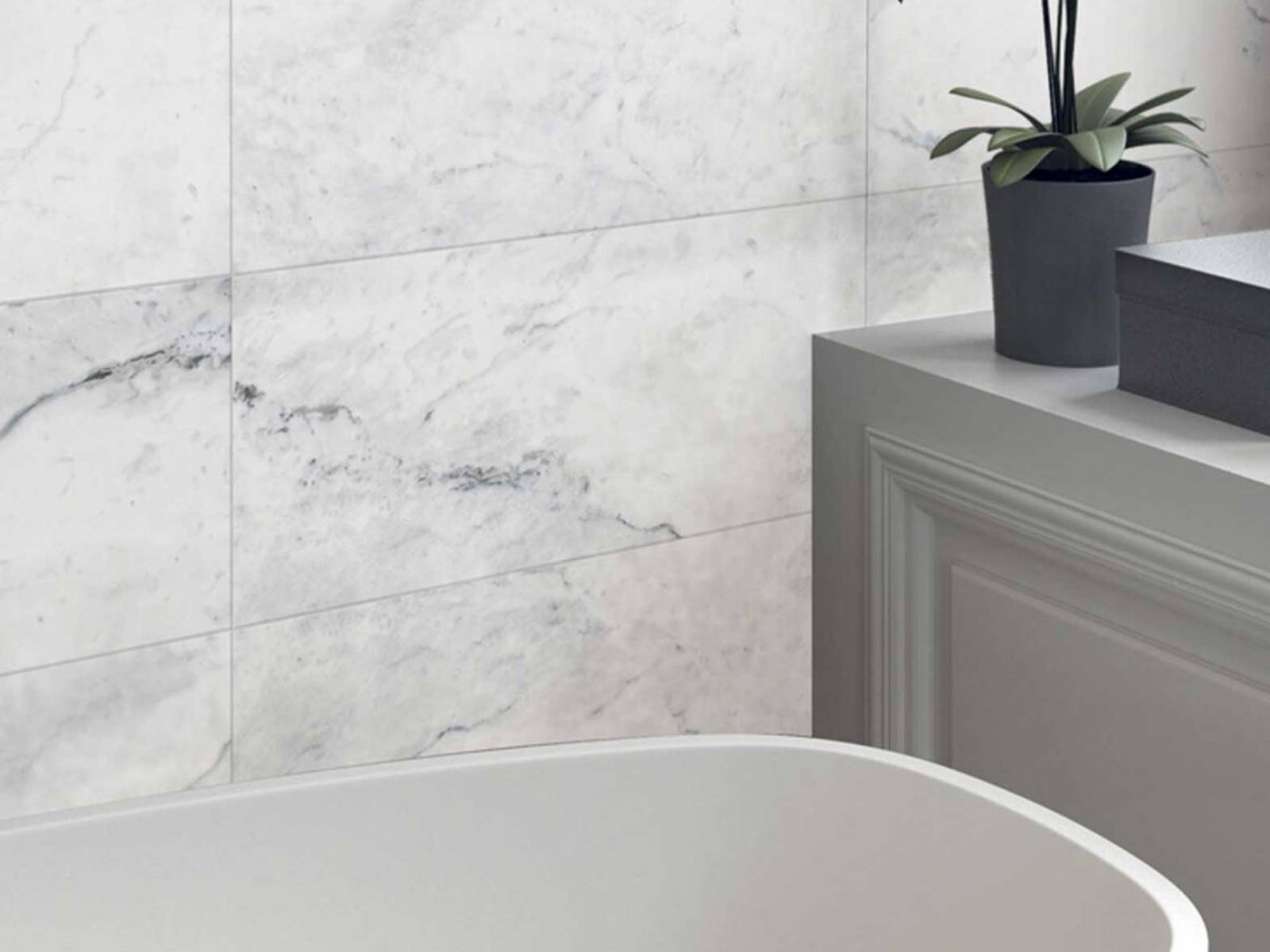 Work with StockMohr for all of your design needs. Our dedicated designers will work with you to bring your dream bathroom to life.
A+ and 5-star rating by the Better Business Bureau