Kitchen Cabinets
Contact us for a free consultation
Your kitchen is one of the best investments you can make inside your home, whether it be by increasing the resale value or making your home more comfortable.
Why Update Your Kitchen Cabinets?
Your kitchen is the heart of your home. A place where the family gathers to make memories. Updating allows you to showcase your home. Is it time to revitalize your space?
Reflect your personality in your home with a StockMohr kitchen renovation.
Our Kitchen Cabinet Manufacturers

With Bertch's Kitchen + line construction options vary from particleboard construction to full ¾" plywood to fit almost any possible area these cabinets might be used. Kitchen + also offers the option for custom paints, stains, and entirely customizable kitchen cabinet box layouts as well.
Bertch's Elan line offers frameless cabinets which come standard with Bertch's ¾" plywood box construction. This line comes with all the same options that Kitchen + offers.
Bertch's Marketplace line will fit nicely into almost any kitchen. Marketplace's construction is particle board construction, with the option for plywood sides.
Between the three lines, there are over a hundred door style options and limitless colors. Almost any insert or organization option imaginable will be available through Bertch.
All of Bertch's lines are made in the USA and sourced from North American plywood. They all offer soft-close doors and drawers.
Sample Bertch Kitchen Designs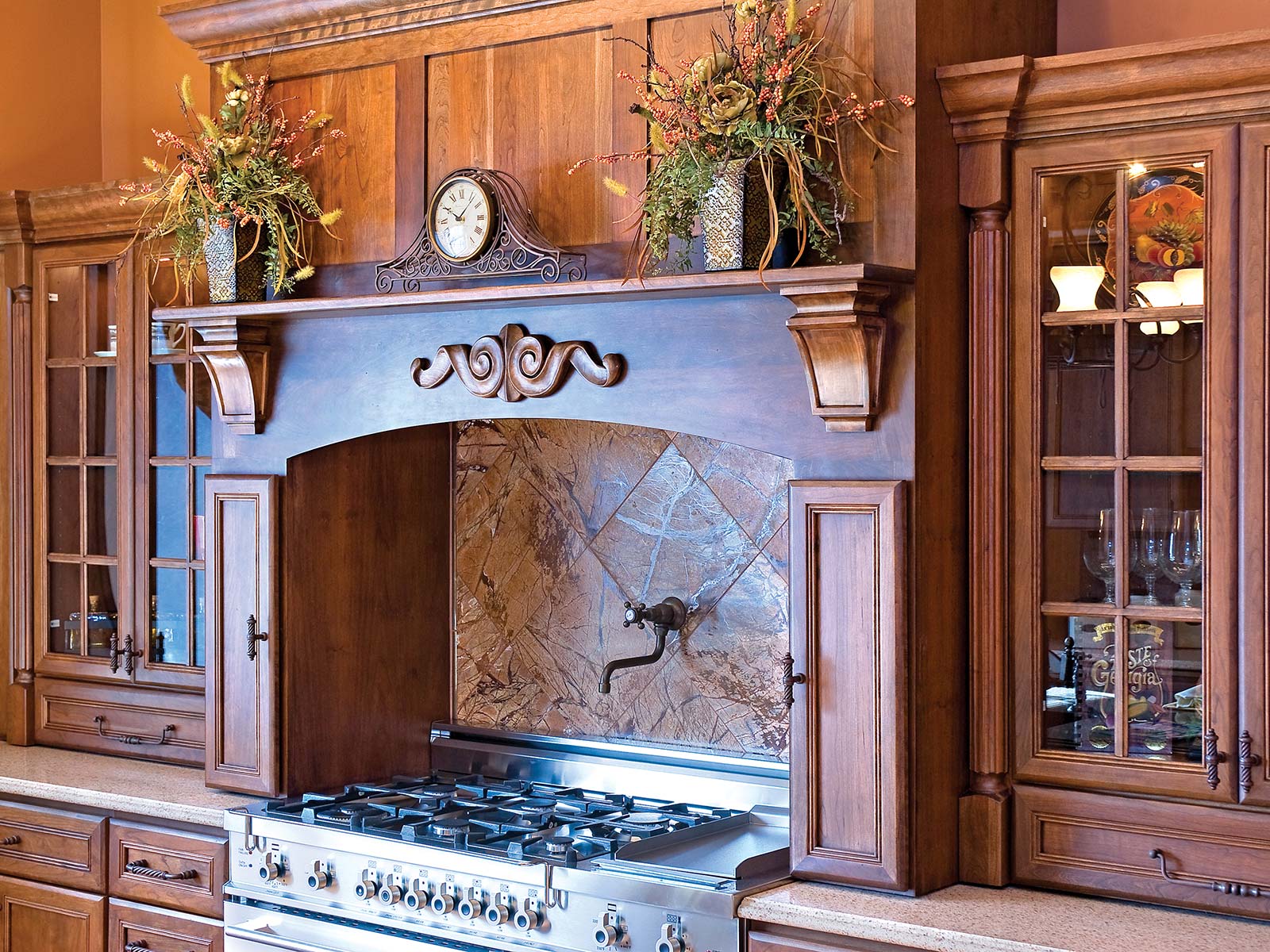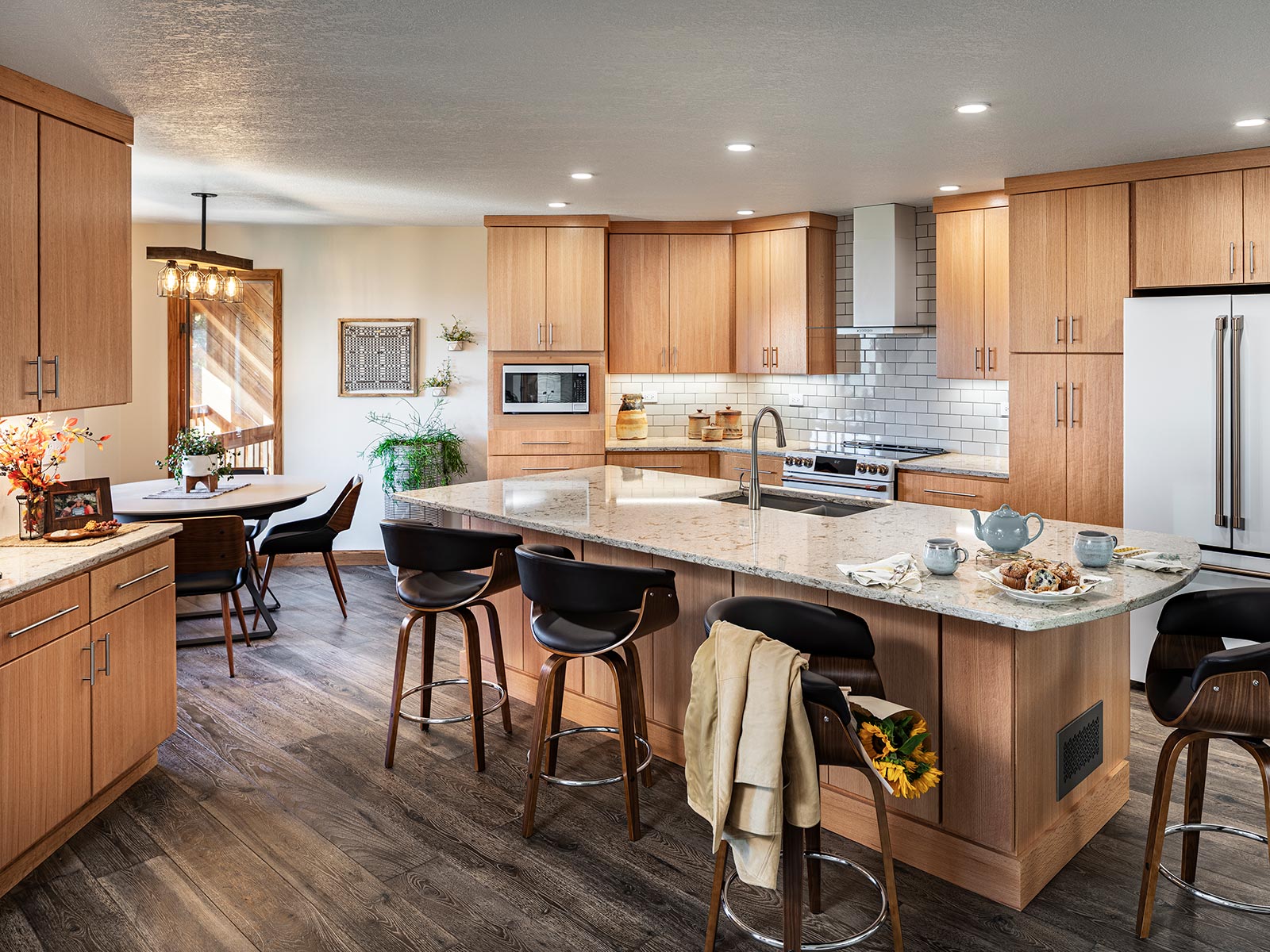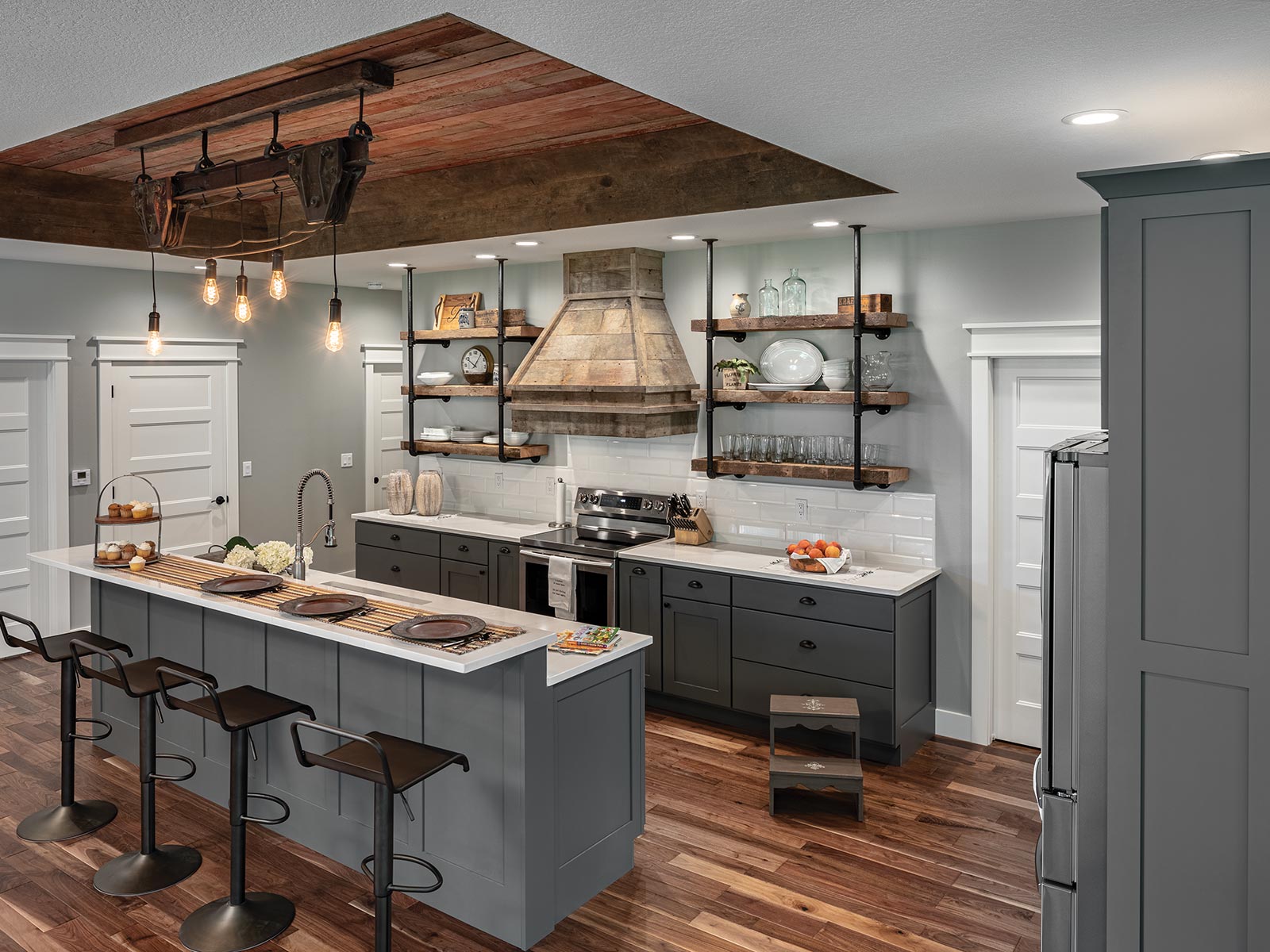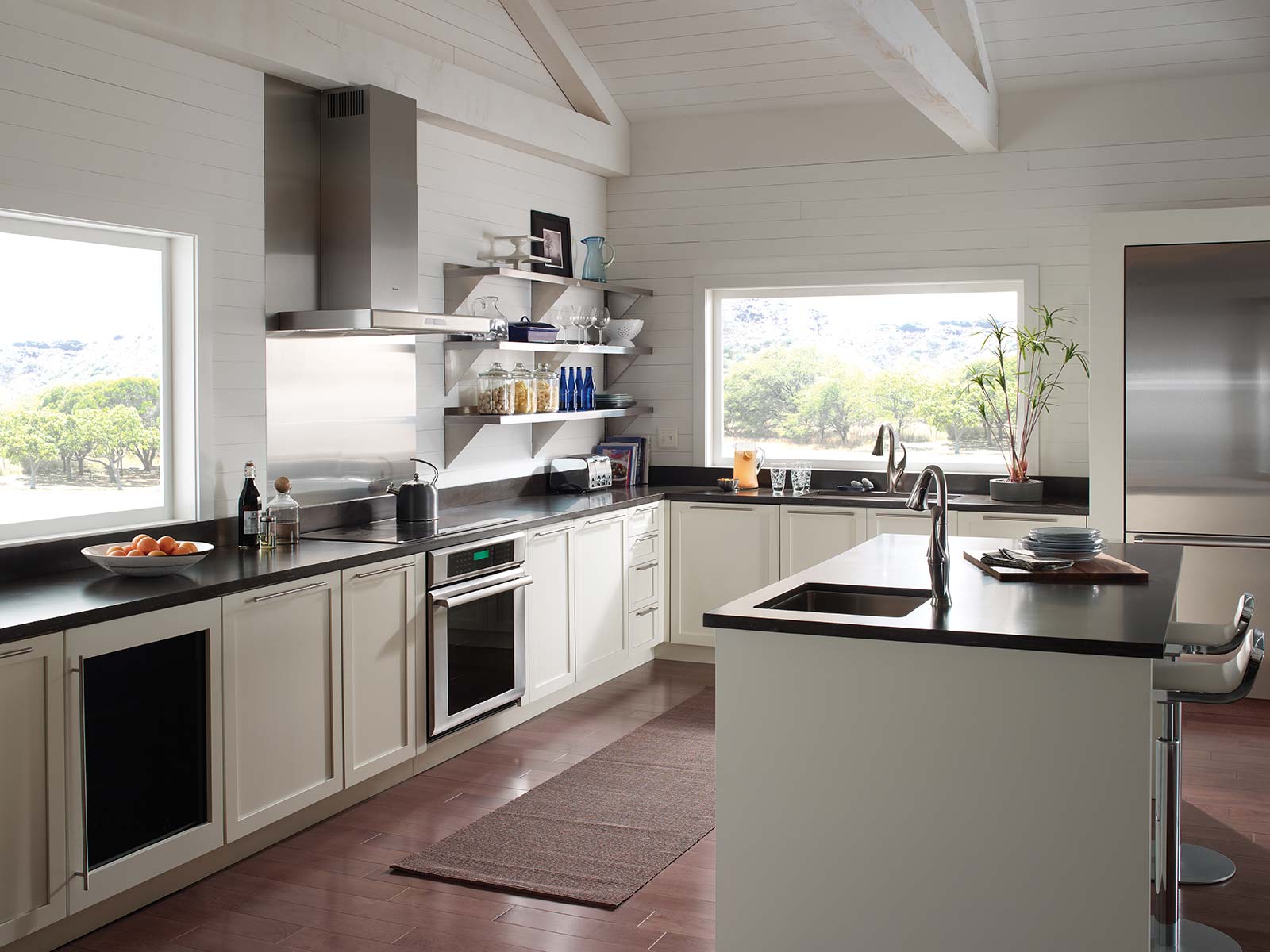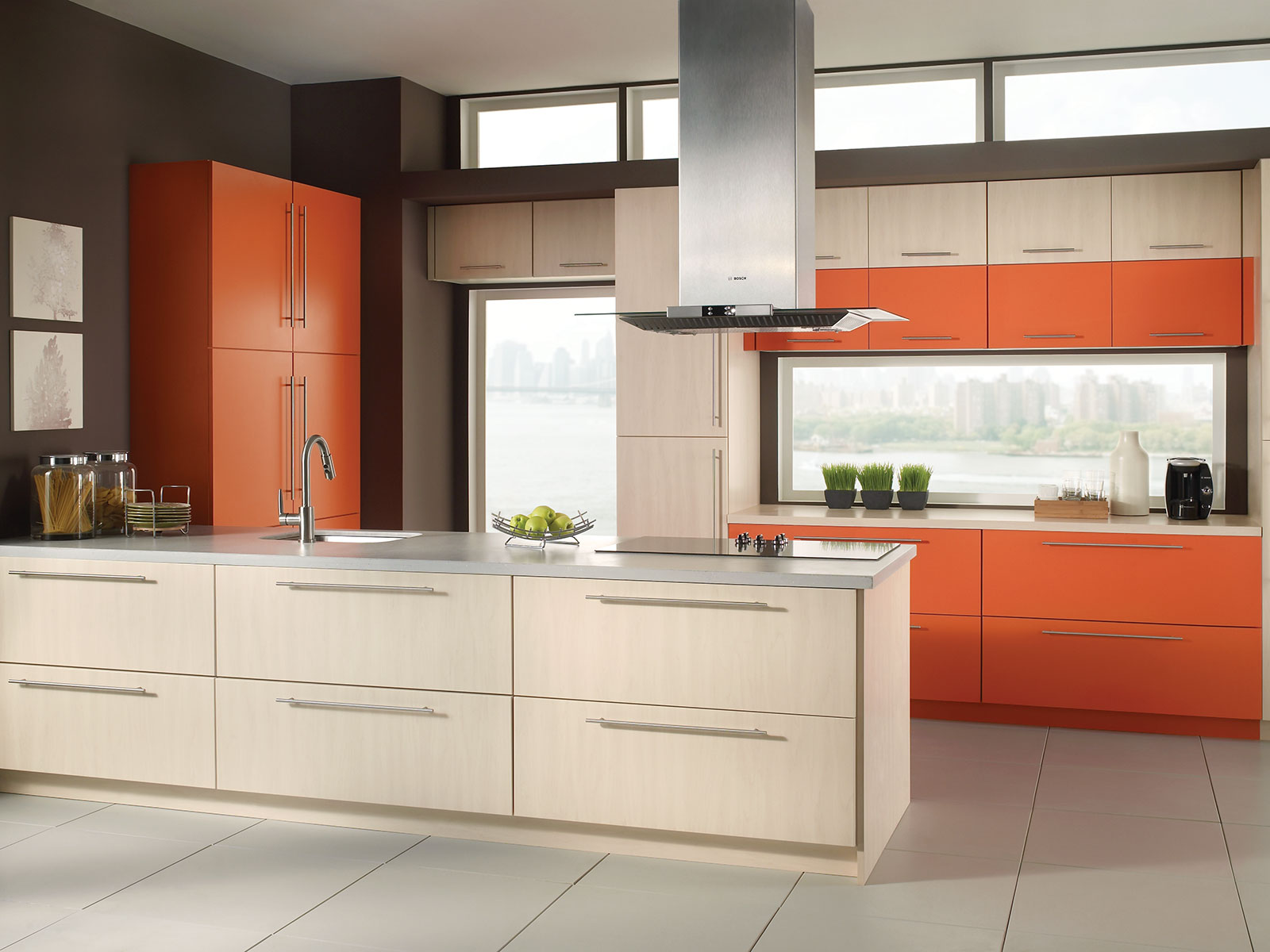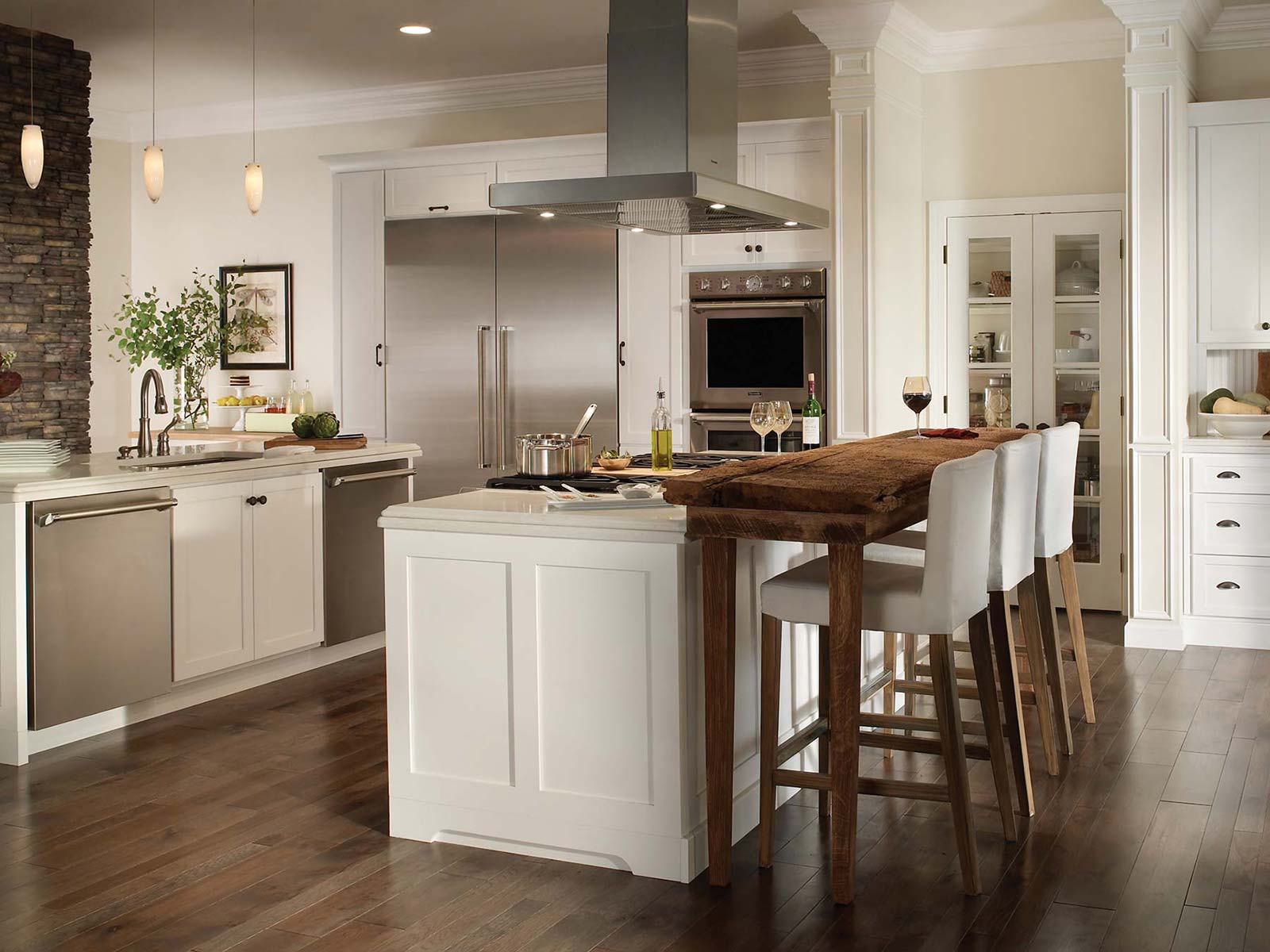 Wolf Designer is a medium to high-end semi-custom cabinet, and offers the most variety with multiple wood options, many door styles, and even a custom paint option. The Designer line also includes more inserts and organizers for storage.
Wolf's Signature is a semi-custom line that offers a wider variety of door styles and more customization options without jumping up to the price of a full custom cabinet. These cabinets are full plywood construction and offer doors in painted or stained wood, as well as painted high-density fiberboard.
Wolf's Classics line is what's considered a quick ship line. This means that most kitchen cabinets from this line are ready to ship out within two weeks of ordering. This can make projects with a shorter timeline easier to accomplish. Classics offers cabinetry that is full plywood construction in both stained hardwoods and painted high-density fiberboard.
All of Wolf's kitchen cabinet lines are made in the USA and offer soft-close doors and drawers.
Sample Wolf Kitchen Cabinet Designs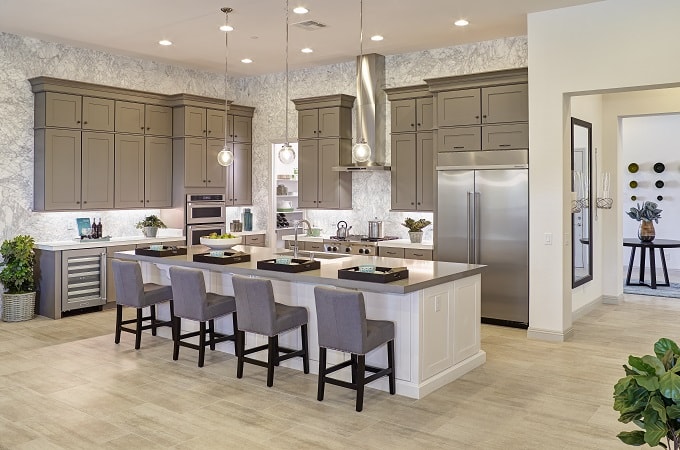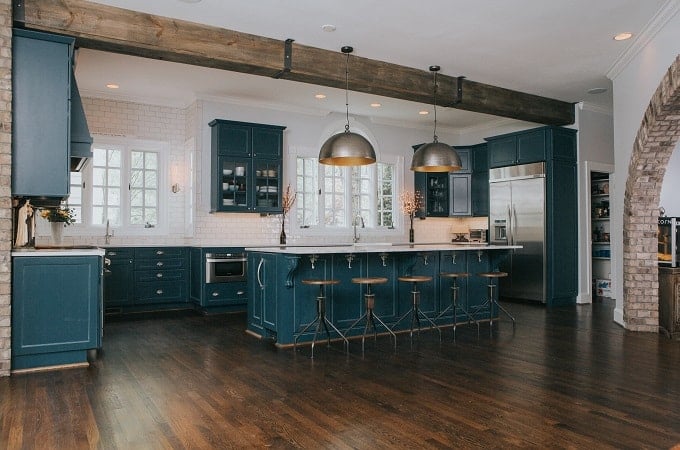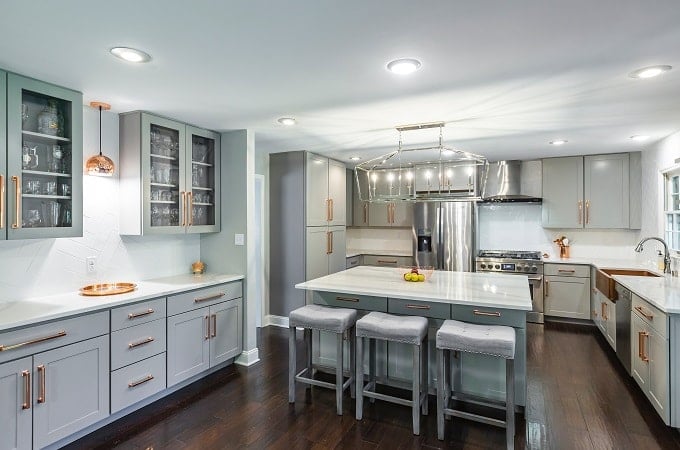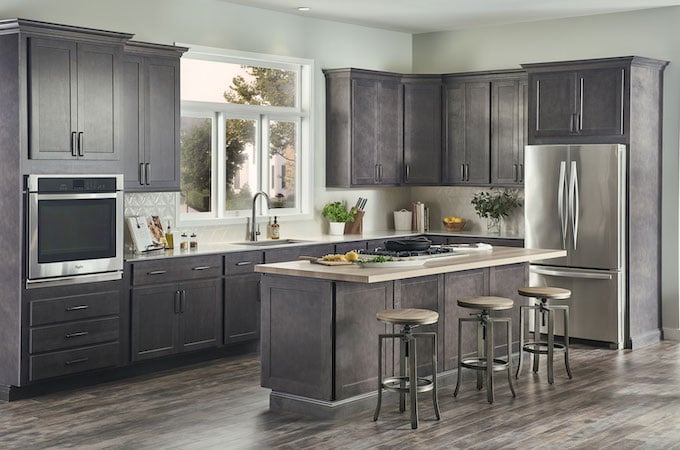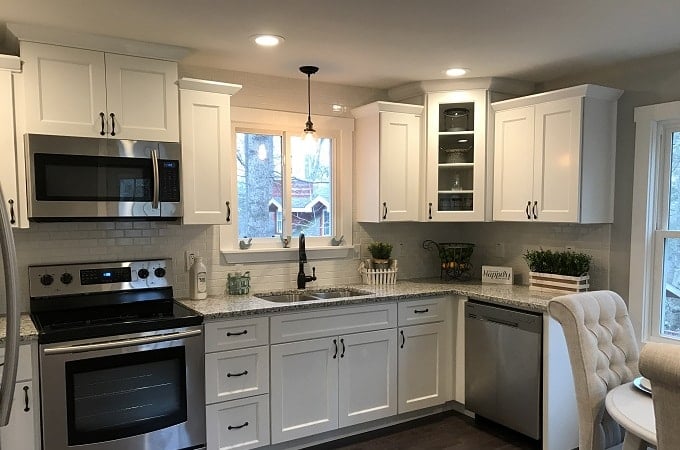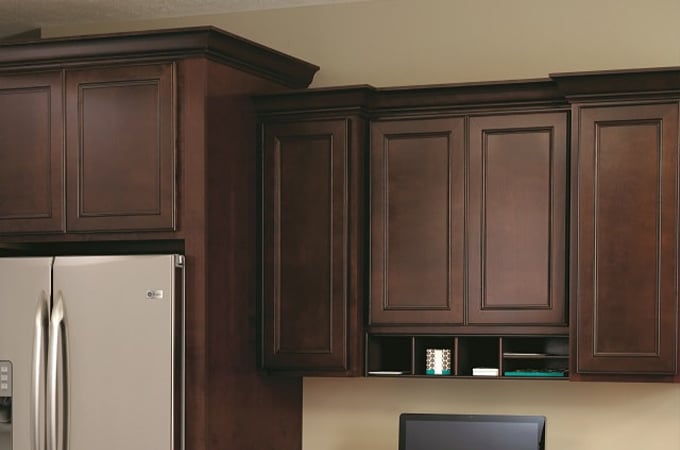 Fabuwood's Allure line is a semi-custom line that offers popular door styles in popular colors. This line offers much faster ship times than other custom kitchen cabinet lines. There is a wide selection of inserts and organizational storage options available. Allure cabinets are made of full plywood construction with painted or stained hardwood door and drawer fronts.
Fabuwood's Quest line offers an economic option in the popular shaker style. There are the basic inserts and storage solutions available in this line. The quest line offers a few of the popular colors and is made fully out of plywood with painted/stained hardwood door and drawer fronts.
All of Fabuwood's lines offer soft-close doors and drawers.
Sample Fabuwood Kitchen Designs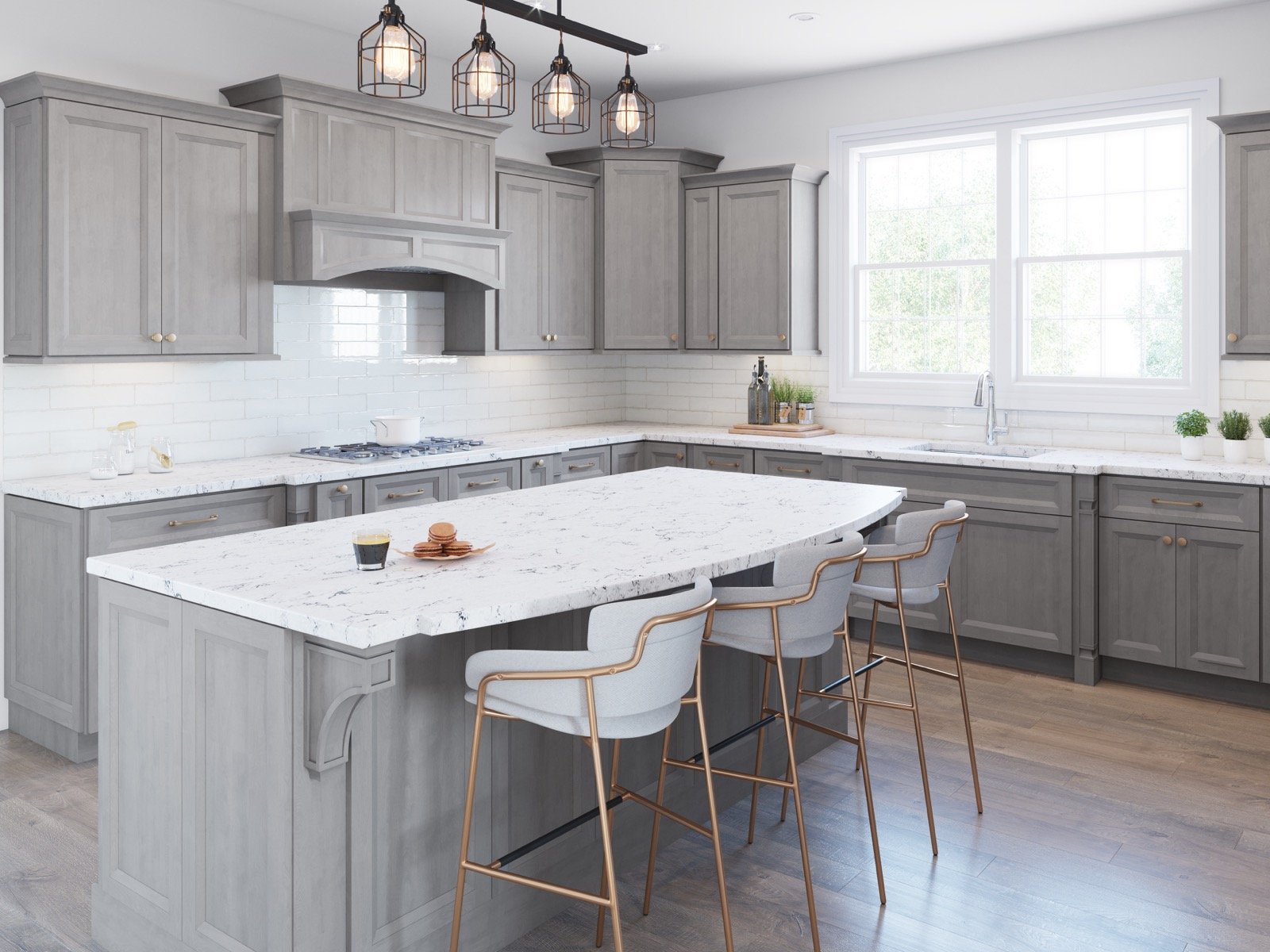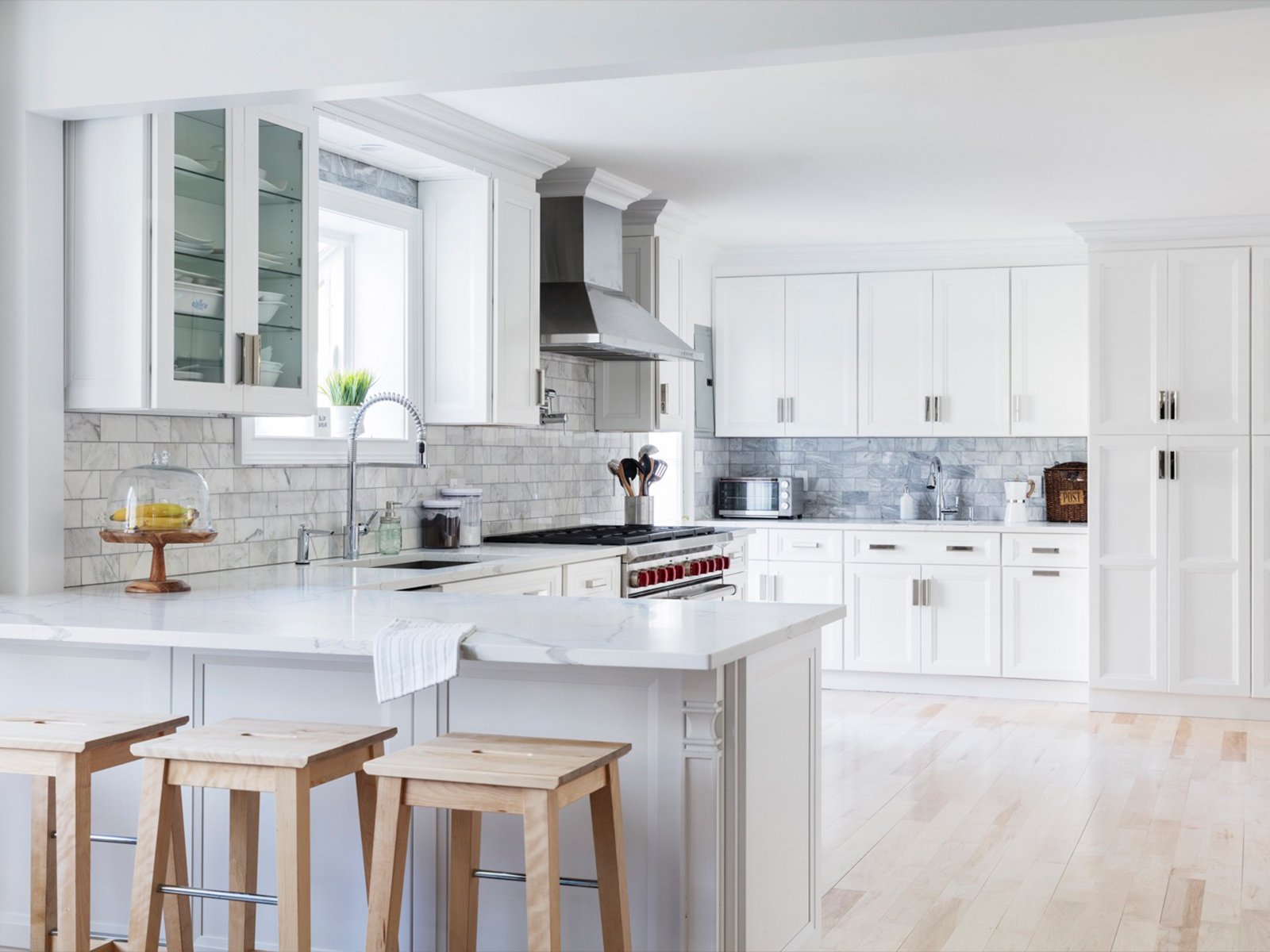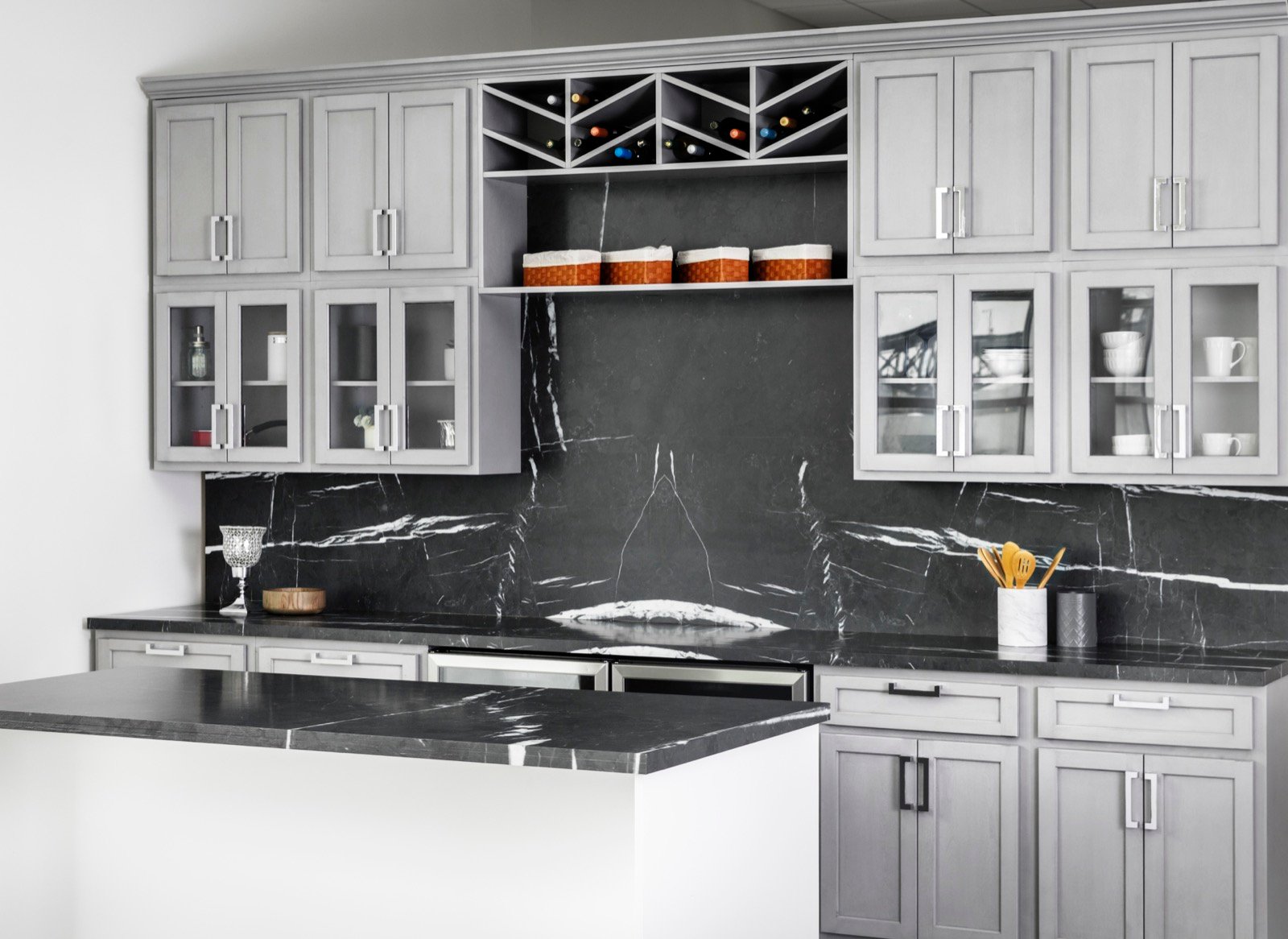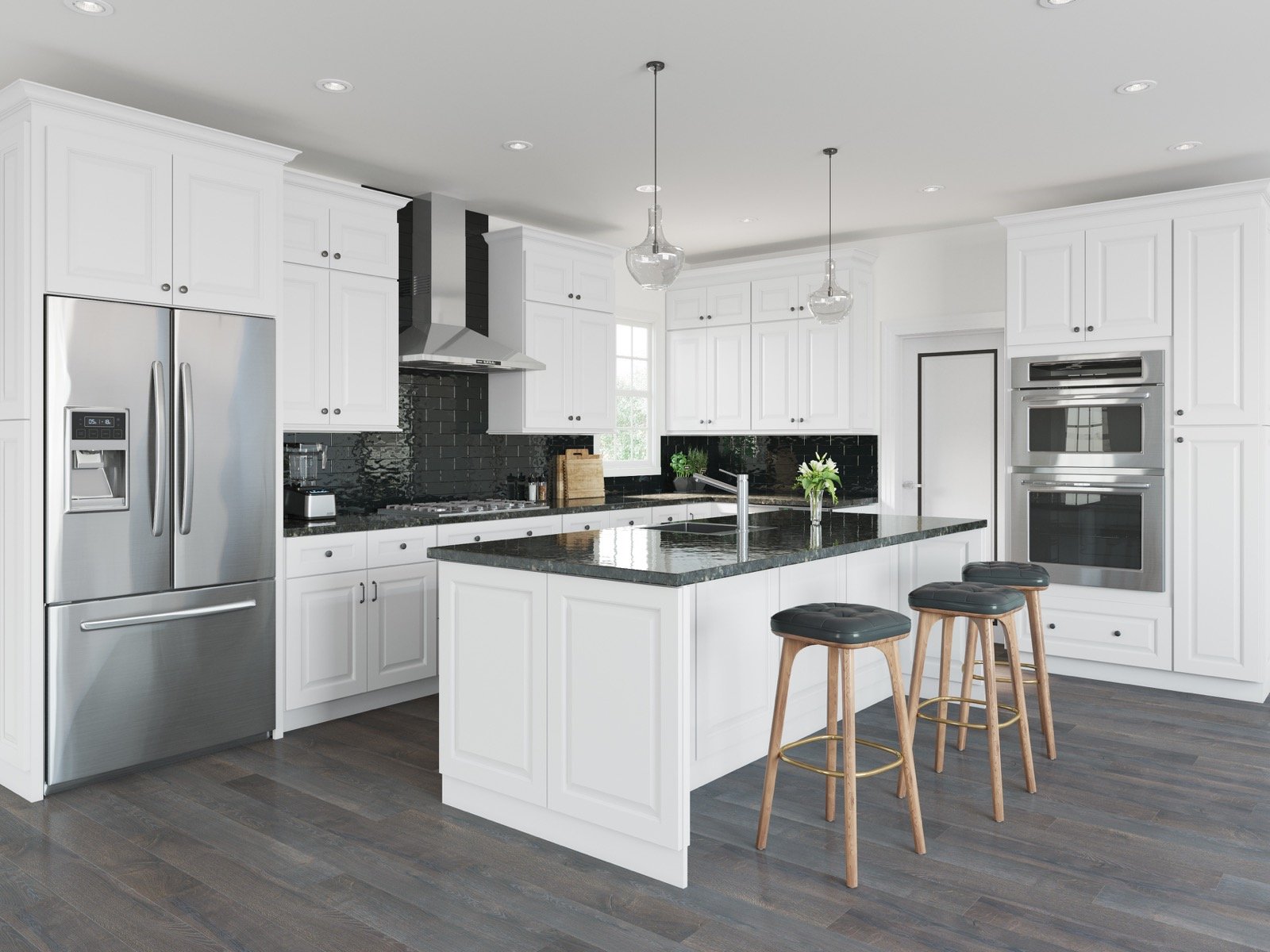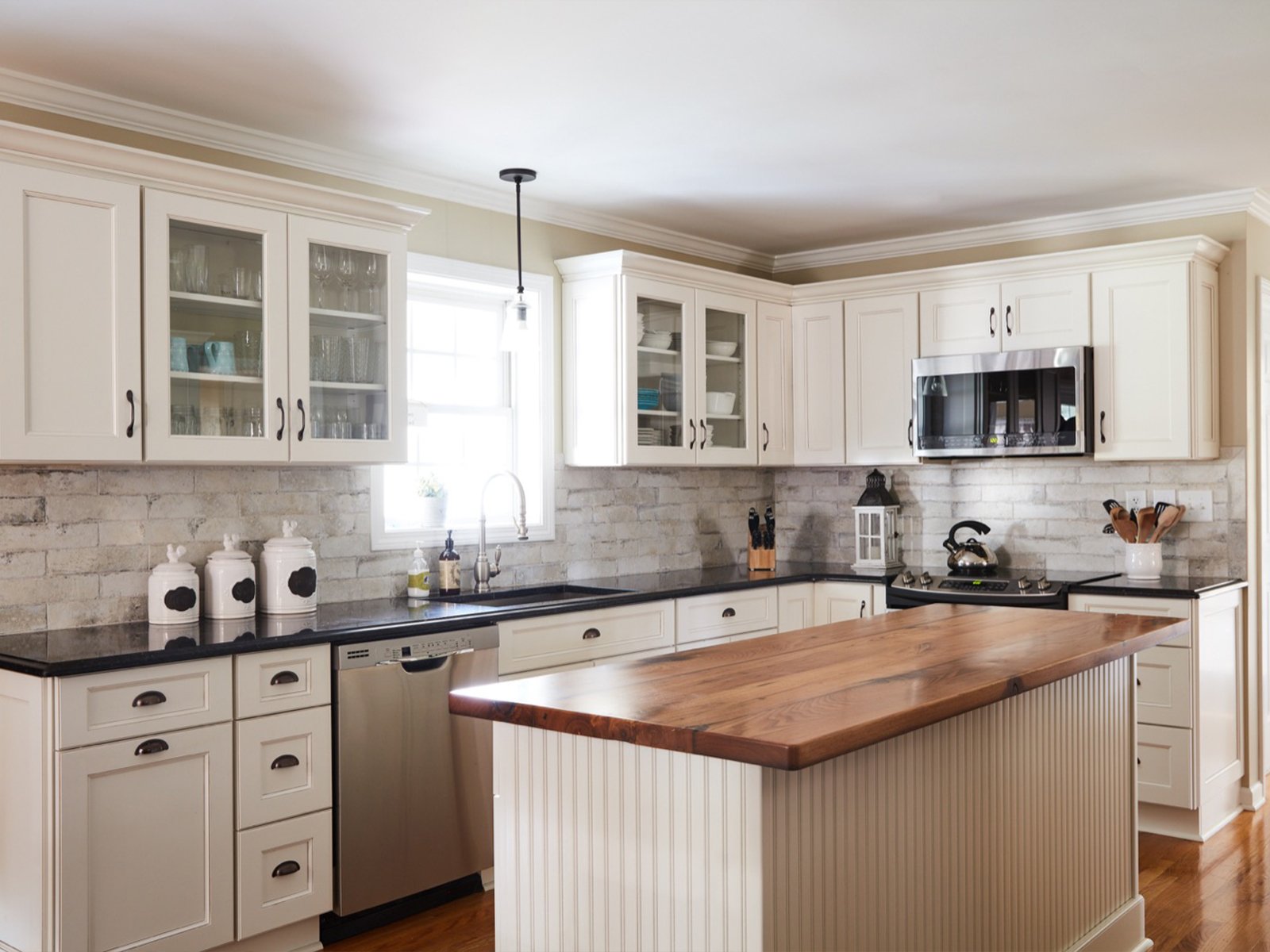 Cabinetry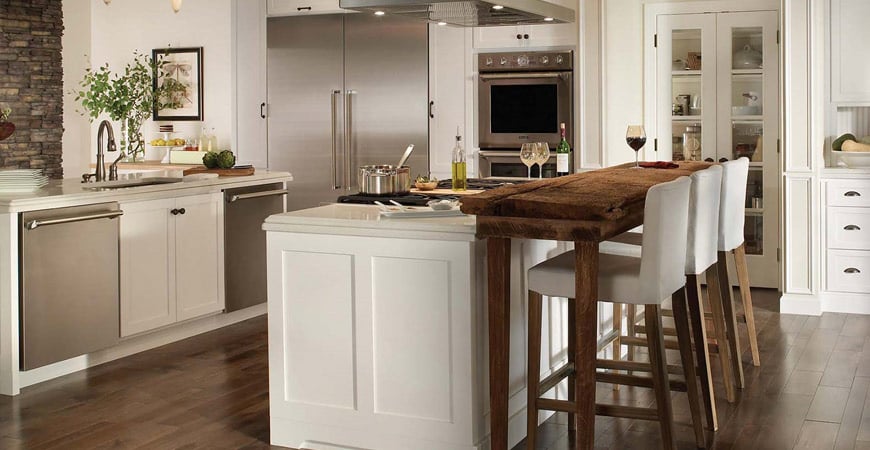 Tile & Flooring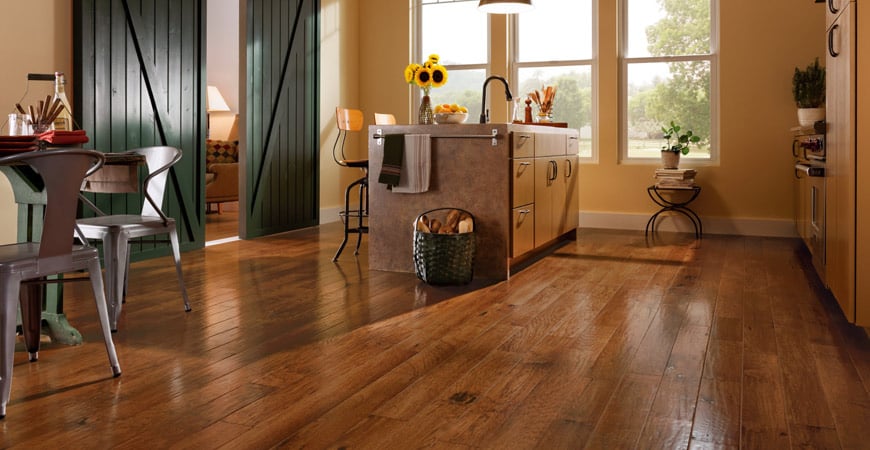 Countertops