Kitchen Flooring and Tile
Your Kitchen floor is one of the most prominent pieces in the room. A good floor choice can tie together all the other aspects and really make your kitchen look astounding.
When it comes to flooring for your kitchen Stockmohr has hardwood, tile, luxury vinyl plank, or luxury vinyl tile products to choose from.
Hardwood
Hardwood floors add value to the home and can last a lifetime. Most hardwood floors can be repaired or refinished over time, and add a high quality, natural look to any room. Hardwood can easily improve the look of almost any room in the house.
When choosing a hardwood, different wood species have different characteristics from hardness and durability to color and grain patterns. All these things should be taken into consideration to help you choose the flooring that's best for you and your home.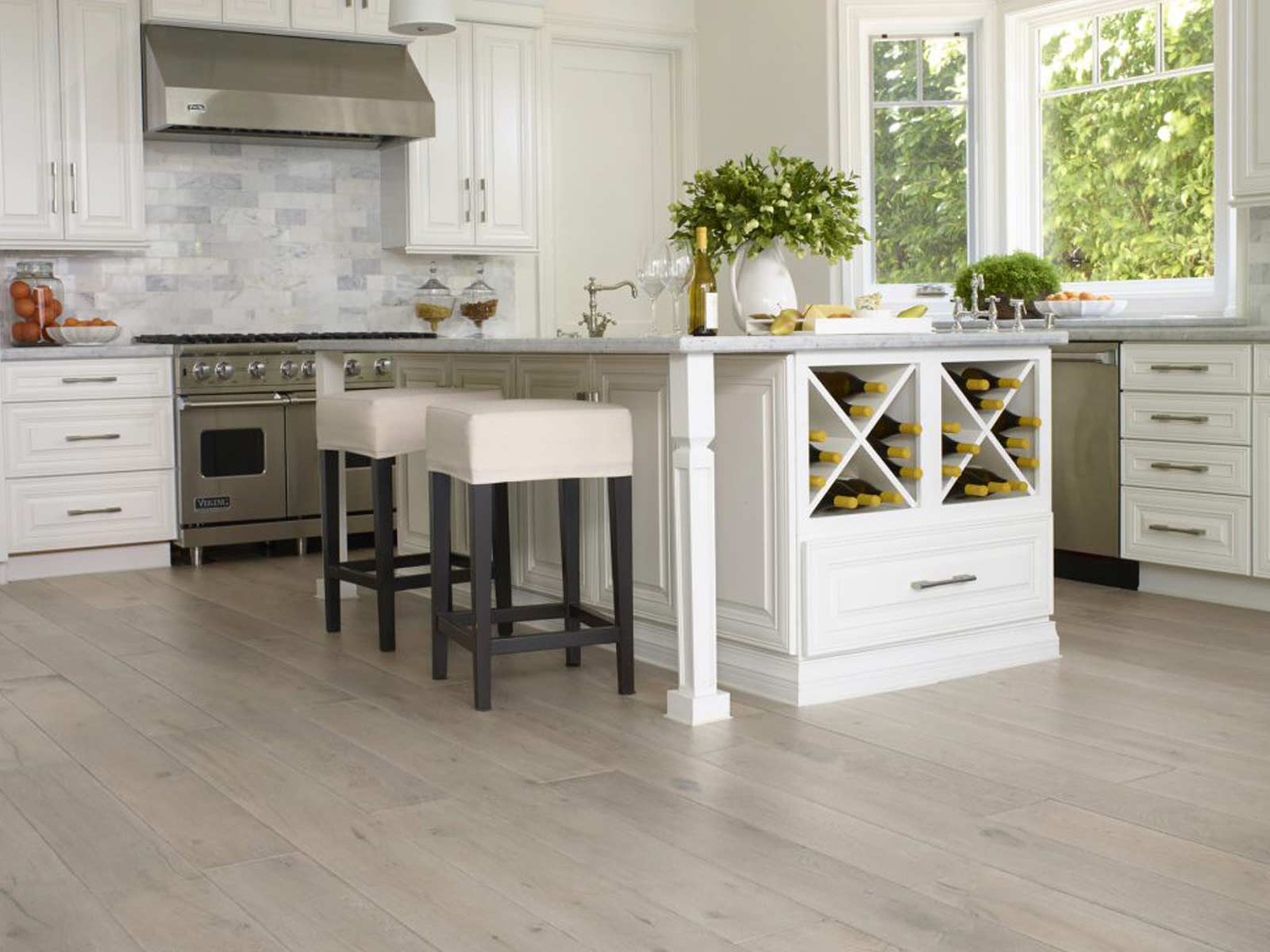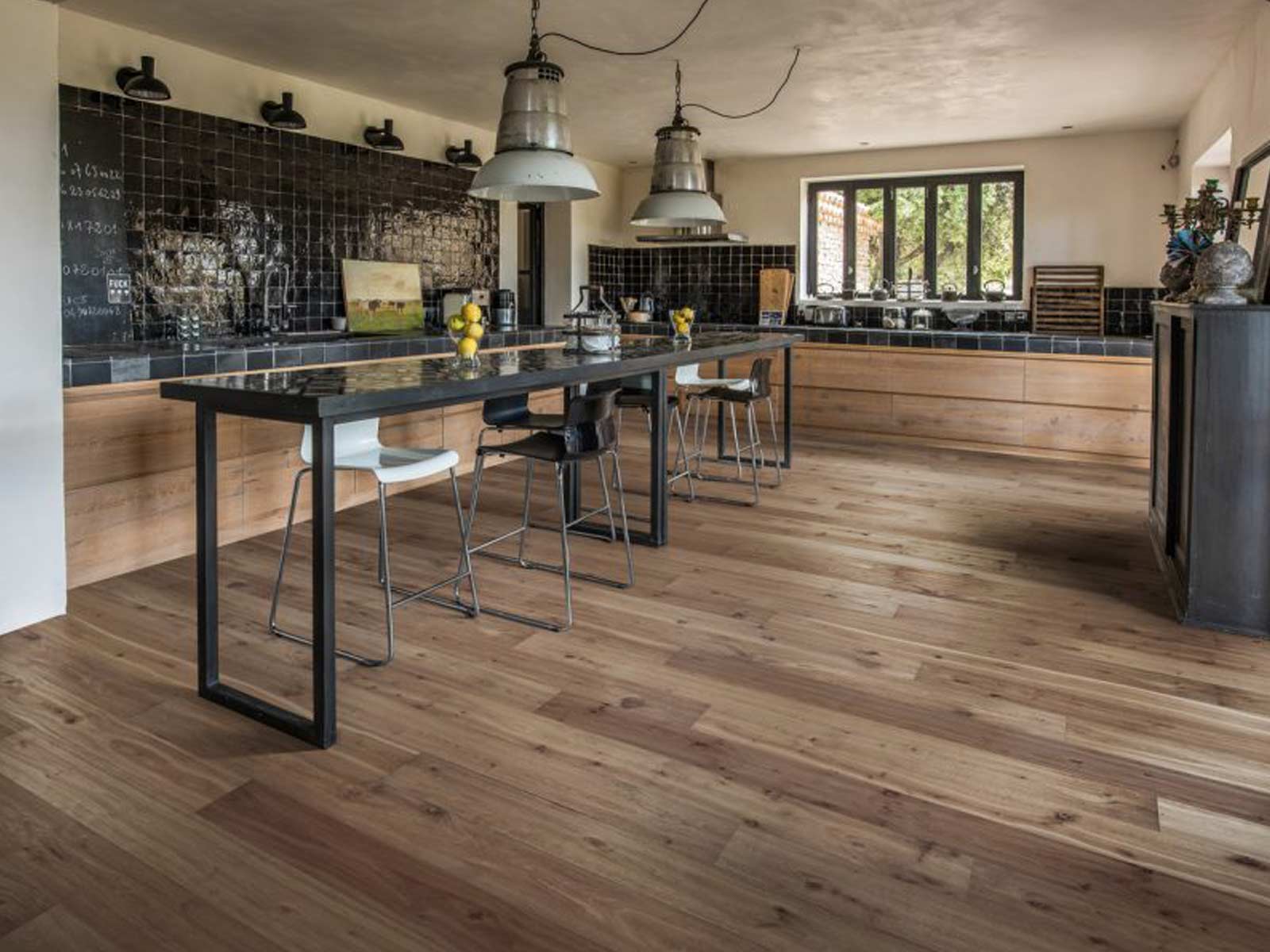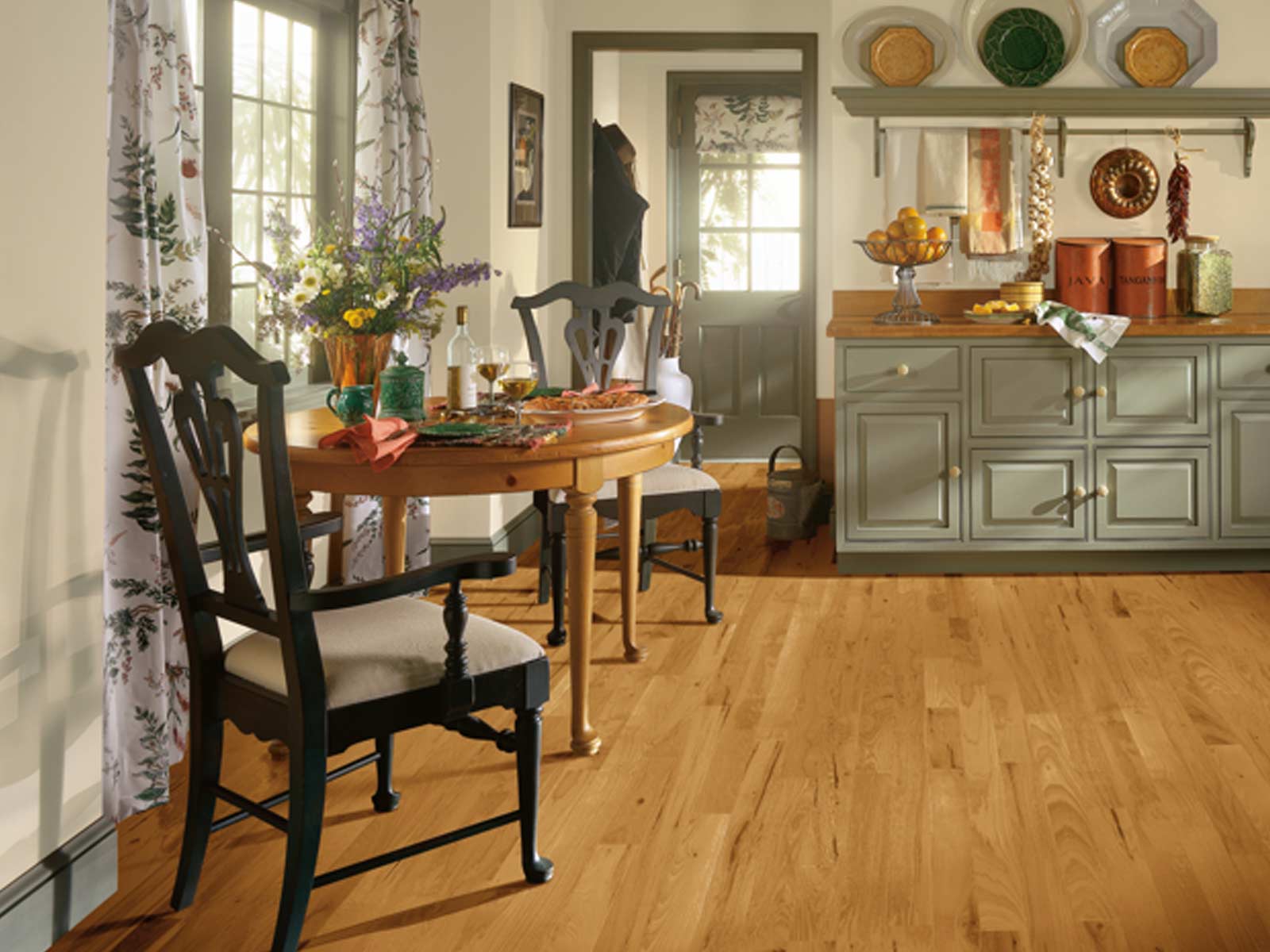 Luxury Vinyl
Luxury vinyl plank (LVP), or luxury vinyl tile (LVT) offer a durable floor available in numerous colors. These flooring options are quickly becoming the most popular flooring choice in both kitchens and bathrooms because luxury vinyl is waterproof and is very inexpensive in comparison to other products. LVP and LVT are among some of the easiest floors to install using a fold and click method most rooms can be done very quickly. LVT and LVP allow for an expensive look, a quality floor, and all at a lower price.
Luxury Vinyl comes in both plank and tile styles. Plank styles mimic wood and are available in colors that appear consistent as well as colors with variation which can show knots, heavy grain patterns, or a gradient or weathered look.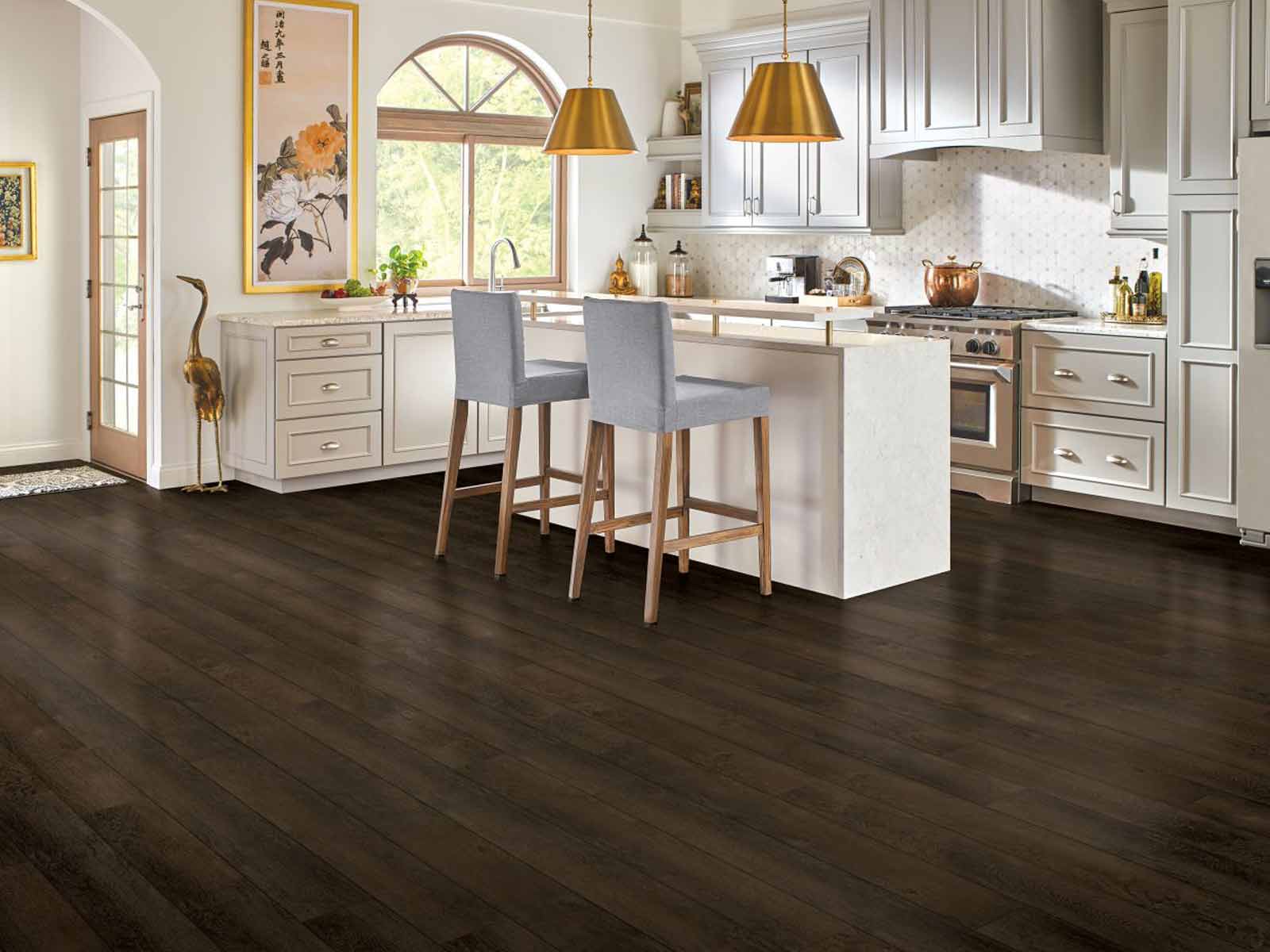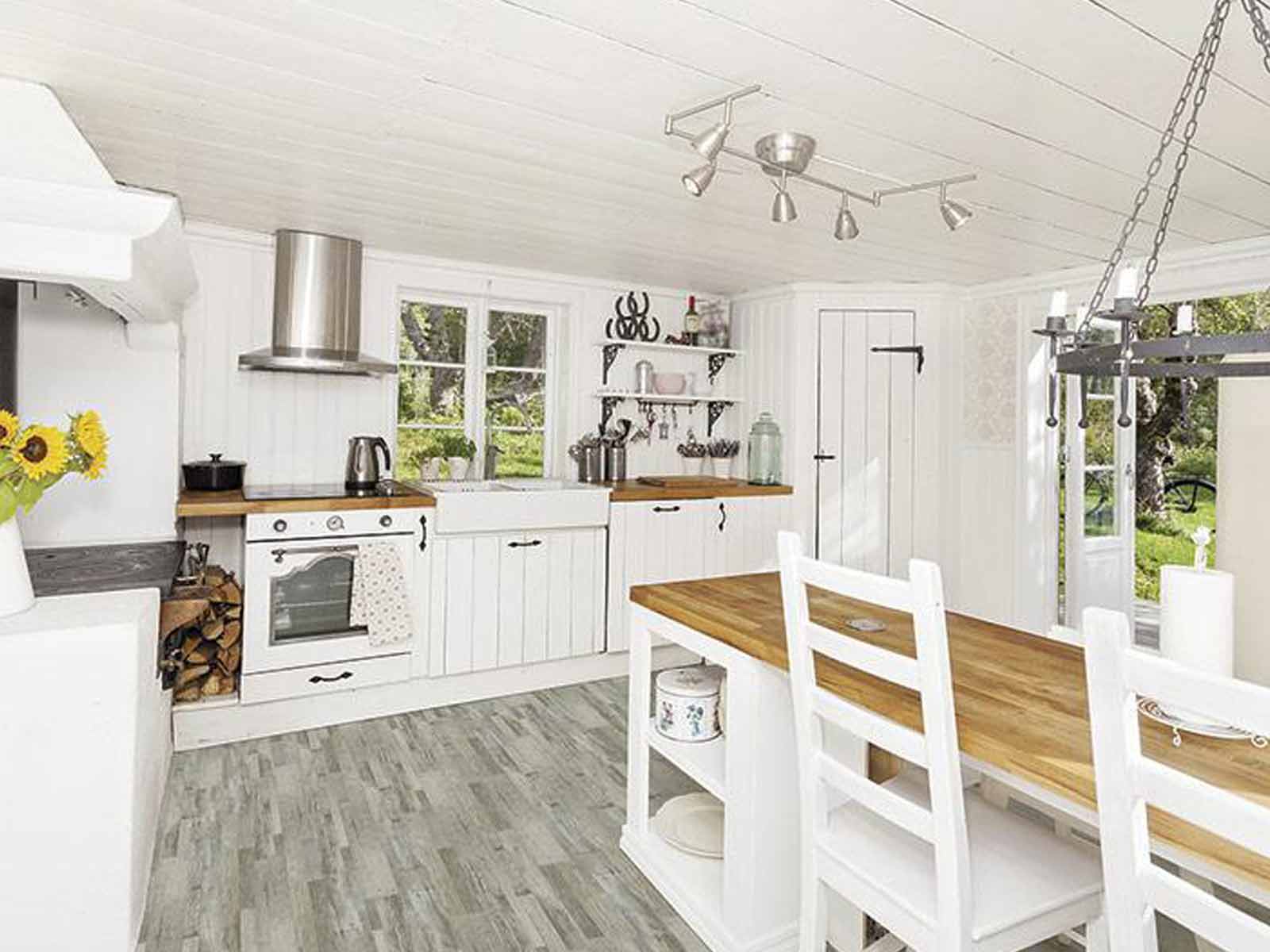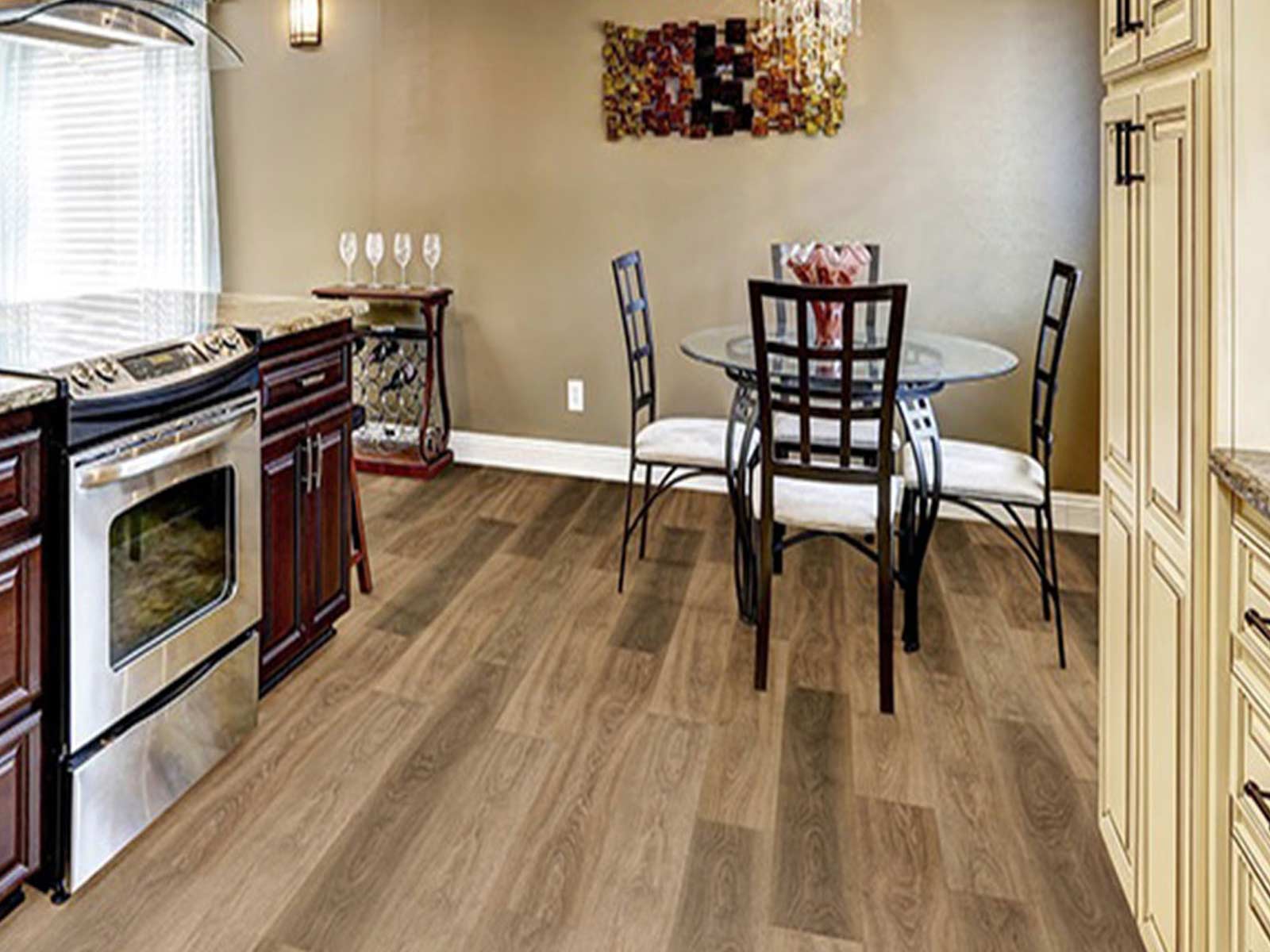 Tile
When it comes to your kitchen floor as well as your backsplash, tile can be a great option. Tile is durable, easy to clean, and is difficult to stain or scratch. For your flooring, tile is by far the choice with the most options, both in shape and color. Tile is offered in various materials from stone to ceramic.
Tile is the most common choice for backsplash. With a tile backsplash, there's no need to worry about splashes or damage from your work on the countertop to the wall behind. Tile can be wiped down and cleaned with ease and can easily be used to match the rest of the room.
Tile choices can give a room any look. Choosing a stone tile may look more rugged and rustic, while choosing porcelain or white tile may make the room feel more modern and simplistic. When it comes to tile for your kitchen, almost any color or pattern imaginable is available.