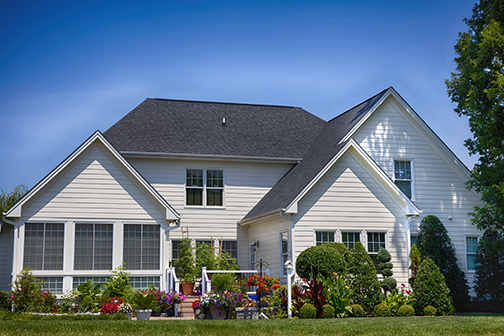 Siding plays an important role in insulating your home and protecting it from the elements. Quality siding is meant to last for many years, but it's not indestructible. The summer is a great time of year to get in remodeling projects when the weather is (hopefully) sunny and warm. While siding keeps your home insulated and comfortable by managing heat flow, it also has the ability to transform the exterior of your home with different style options. Does it take an expert to tell if it's time to update your siding? Not exactly! Here are three signs your home's siding could use some work:
Worn exterior

When siding starts to show cracks and gaps, you want to replace it. This surface damage may seem mild, but aside from looking bad, it increases the risk of damage. These openings promote moisture build-up which puts your home at risk of water damage. If you're frequently painting your siding to conceal damage, you may want to replace it with a more durable material, like vinyl siding. If your siding is bubbling or blistering, its likely been exposed to high levels of heat and moisture. It can get pretty hot during a Buffalo summer, but your siding should withstand all seasons! If your siding has worn exterior, replacing it will not only enhance the appearance of your home -- it'll better protect it from expensive water or pest damage.
Mold and rot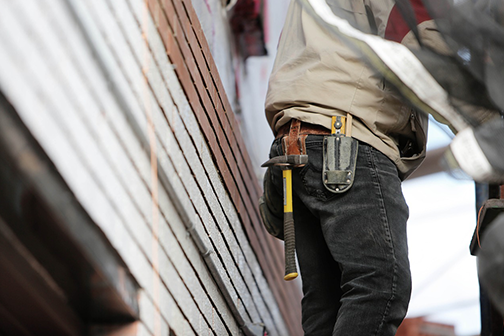 When paint won't do the trick, your siding may already be suffering from moisture-related problems like rot or mold. For homeowners with wood siding, the material can grow a fungus that looks like white stains with a powdery texture; this causes the material to soften and produce holes. You don't want your home to rot, right? When you find mold on your siding -- get it inspected and replaced.
High energy bills

Don't see any exterior problems or signs of damage? Expensive heating and cooling bills can also be a sign of outdated siding. You can check for drafts around walls and windows as an indicator of siding that lacks proper insulation -- or get it inspected for an expert's opinion. Whether it's summer or winter, controlling heat flow is a primary responsibility of siding. When siding isn't performing how it should, your home will have to work harder to maintain your ideal temperature. When it comes to managing heating and cooling bills, replacing old siding will relieve the stress of affording to stay at a comfortable temperature inside your home.
The Stockmohr Way
At Stockmohr, we know firsthand that performance and durability are huge factors in selecting siding options, which is why we guarantee our work. We offer industry leader, ProVia - a premium line of vinyl and polymer siding that is not only durable, it's maintenance-free and works to save energy in the home by providing solid insulation.