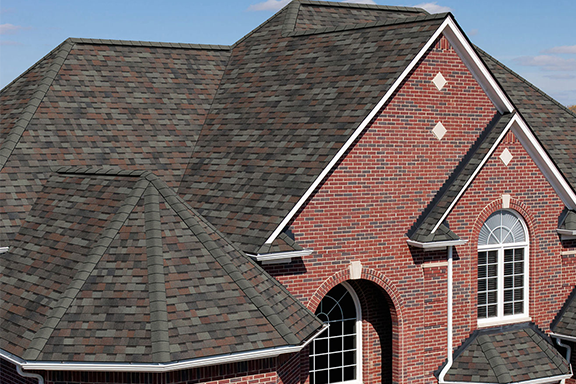 Like most homeowners, you likely research the basics of a home improvement project and what to expect before signing any contract. If you're looking to invest in a new roof, you are bound to have a few questions! We've compiled five of the most common roofing questions that clients ask us and provided answers that should help.
How much does a roof replacement cost?

The most important and understandable question of them all: what's this going to cost me? When you start having issues with your roof, your first thought is probably about the cost of getting it fixed or replaced. In 2019, the national average for a roof replacement is about $7,569. The price of your roof replacement will vary depending on location, roof pitch and size, and the materials your roof requires. Of course, the best way to know for sure is to get a reputable contractor, like Stockmohr, to provide you with a free estimate.
How long does a roof replacement project take?

The timeline for your roofing project depends on the contractor, their team size, and the size of your roof. Weather can play a role in affecting the schedule of your project as well. With the right amount of workers and expertise, a proper roof installation can take about one to three days. It's important to do some research and make sure the contractor you select has a fleshed out process in their contract that details the number of workers and a timeline.
Do I need to replace a leaking roof?

It's hard to answer this question without seeing the roof itself, but we have some info that may help. If you aren't ready to replace an entire roof, many skilled contractors can offer a repair solution that will curb the leaking; however, this will not completely solve your roof woes for good. It's important to limit water damage and get rid of the leak, but you'll want to replace the roof if it proves to be a significant problem. The best bet is to have a trusted roofing expert check it out and provide you with the right option.
How long does a new roof last?

When making the choice on the material and contractor for your new roof, ensure that the workmanship and product are warranted. A reputable contractor will provide this type of information in the paperwork for the installation project. By choosing the right contractor, you'll have a good idea about the outcome of their work. As an industry average, a quality and properly-installed roof should last more than 20 years.
Can I roof over an existing roof?

If you're wondering about shingling over an existing roof to save time or money--you shouldn't.
At Stockmohr, we understand that your home is, well, your home! We are happy to answer all your roofing questions to make sure you can be excited and confident about the project. Our work is guaranteed and our workmanship ensures each project is done right the first time!