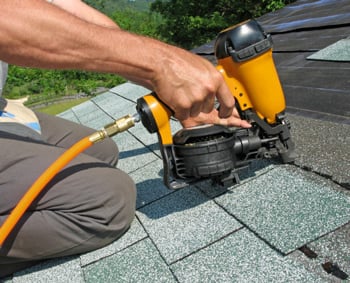 Western New York is an incredible place to live, but sometimes the weather makes things a little difficult. Severe wind, snow, and ice can produce big challenges for homeowners in the area. It's no secret, unexpected damage to your home is stressful. Home repairs require resources, some you may have not planned for in your budget. It's important to us at Stockmohr that every Buffalo homeowner can rely on us for home repair--no matter what the cost is. How do we make this possible? By offering our customers the option to finance their project.
We partnered with EnerBank USA to offer our customers the ability to finance projects for their homes. Because of this partnership, we are able to provide affordable financing options to get your home repairs done quickly and keep your home in great condition.
America's home improvement lender of choice, EnerBank USA, is an FDIC-insured bank, which means you deal directly with the bank and not a broker or company. At Stockmohr, we value being reliable, professional, and results-driven. It's these same values that helped us make the decision to partner with EnerBank. We take our relationship with our customers seriously and wanted to make sure they are given the best possible situations for their payment options.
EnerBank offers:
No fixed APRs - no fixed interest rate that makes you feel locked in forever

Totally unsecured loans - your home is not used as collateral which means there's no lien on your property

Secure information - your personal information is given directly to the bank (and the bank only)
Whether you need loan assistance for roofing, entry doors, siding, windows, or gutters, our partnership with Enerbank provides an easy process. Unexpected home damage can be a struggle, but financing a project can help ease its burden. If you're interested in financing a project for your home, call Stockmohr today to ask about our low-interest financing and 12-months same-as-cash financing options. We offer long-term financing options including 5,7, and 10-year terms that fit your budget plan. Your home is an investment and we take pride in helping you repair, enhance, and thrive in it.
Ready to start financing your project? Call us at (716) 741-9636. You'll be glad you did!