Hamburg, NY Siding Repair & Replacement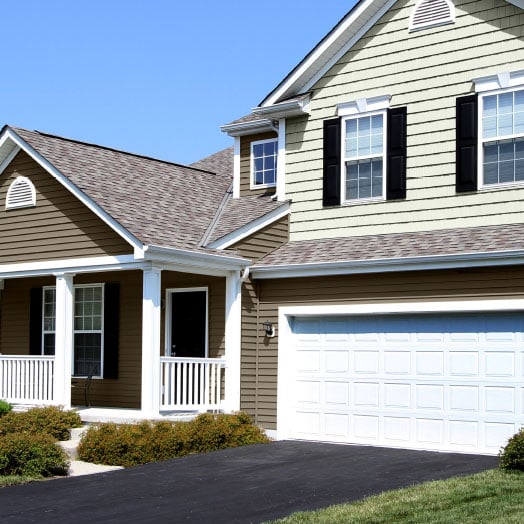 It doesn't matter if your Hamburg residence has been hit with wind and hail damage. Or whether you are simply handling your house's ordinary wear and tear. Hamburg siding repair and replacement services from Stockmohr can restore your home's look. We are a home siding company, and through our more than 35 years of dependable service, we have repaired thousands of homes throughout Hamburg, New York.
Siding Repairs Go Beyond Appearances
When siding damage occurs, most homeowners' concerns tend to lean towards the cosmetic side. But that's just the surface. Siding damage is often more than that. During siding damage, the hail, water, or wind can create an opening that consequently allows water into your home's structure leading to damages like mold, compromised structural integrity, and wet-rot.
Additionally, broken or cracked siding can provide an escape route for your in-house heated or cooled air, thus impacting your Hamburg home's energy efficiency. To avoid compromising your home safety and comfort, you need Hamburg, NY siding replacement and repairs from Stockmohr.
Preventing Siding Damages
Rain and windstorms are the primary causes of siding damage, and no company has adequate experience in Hamburg siding maintenance than Stockmohr. Heavy and straight-line winds from thunderstorms can break or remove the siding altogether. It is possible to prevent such damages before they occur when you hire Stockmohr for your siding replacement or repairs in Hamburg, NY.
We can also help you maintain your Hamburg home energy efficiency by regularly replacing your outdated siding. That also includes siding repair of poorly maintained and loose siding. This way, you will reduce your heating system's wear and tear and ultimately save dollars on utility bills.
Siding Replacement from Expert Contractors in Hamburg
Nothing is as satisfying as receiving prompt services. Immediately after calling Stockmohr for your Hamburg home siding replacement or repair, our siding experts offer you on-time services. We will visit your home to conduct a free damage assessment and estimation and give you a fair and manageable quote. After that, we can plan your repair sooner and start the renovation immediately. We also take measures to safeguard your home from destructive elements while undertaking the siding repair process.
Please find out more about Stockmohr repair services in Hamburg, NY, by calling us today.