Amherst Fiberglass Doors
Doors are one of the most important parts of a home. Having a good sturdy door is imperative. Fiberglass doors are one of the strongest doors available to the homeowner. When fiberglass doors are placed against wood doors in comparison there are no disadvantages to having a fiberglass door for your Amherst home.
Fiberglass doors are low maintenance and they are resistant to dents, scratches and damage. Amherst fiberglass doors from StockMohr offer the beautiful look of wood grain finish. Fiberglass doors do not rot, deteriorate or rust. They can be painted or stained for a variety of color to choose from.
Fiberglass doors do not warp with time. They have over five times the insulation as wood doors. They do not bow or twist over time. They represent and are security between the homeowner and the outside world.
Fiberglass Doors in Amherst
Having a beautiful strong door installed by a professional is a very wonderful feeling. Professional installation by a great company with an outstanding reputation adds to that feeling. This is the way to ensure that homeowners get that great security in a new fiberglass door with expertise and knowledge that only comes from years of experience.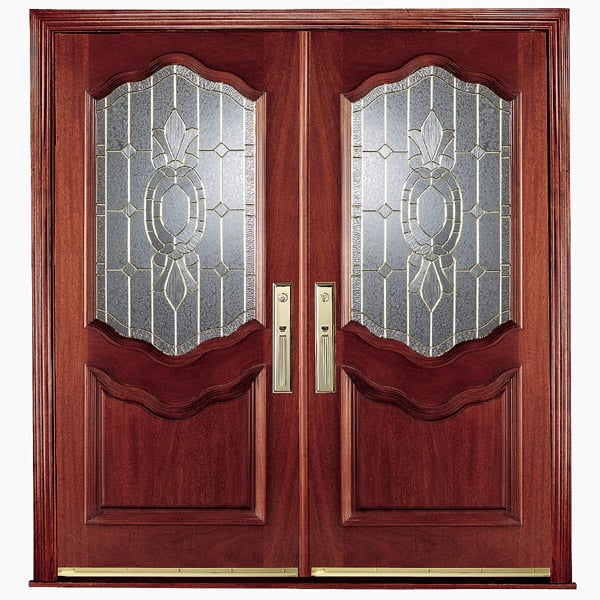 StockMohr has that sterling reputation and with experience as a home improvement company for over twenty years. StockMohr brings that security to any homeowner's front door with wisdom and experience in choosing the perfect Amherst fiberglass door for any type of home.
If it is time for a new door, it is best to trust professionals with your secure new door installation. Feel safe and secure with a new fiberglass door for your Amherst home. Trust all your home improvement needs to StockMohr and feel the security of being home safely with experience and reputation behind your new doors.