Door Replacement For Homes in Amherst, NY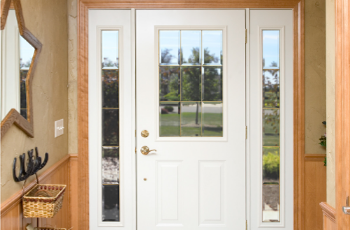 You may be considering doing upgrades to your home in Amherst, NY. Part of those upgrades includes replacing your doors in different areas of your house. At StockMohr, we specialize in installing replacement doors in Amherst homes and across the WNY region.
Replacement Entry Doors
Your entry door is the first things your guests will see upon arriving at your home and should always be replaced when broken or worn. We have a variety of fiberglass options to give your entryway a classy feel. There are three different types of fiberglass to choose from. Signet, Heritage, and Legacy fiberglass are some of the most common types.
Replacement Storm Doors
Storm doors are tougher and will do great in any natural disaster. A few of the storm doors we can install include DuraGuard, Decorator, and Deluxe. These are great for harsh Amherst winters and can withstand severe weather.
Replacement Decorative Glass Doors
Many people have decorative glass doors because of their elegant feel. This type of door has a variety of styles and designs, and we can help pick the one that best suits the feel and design of your home.
Contact StockMohr for Door Replacement in Amherst, NY
To find out more on door replacements for your home, call StockMohr for full details on how the process works. Our expert representatives are standing by and ready to help!