Amherst, NY Roofing Contractor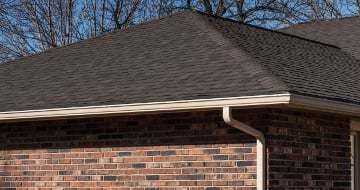 Trust the only roofing contractor in Amherst, NY that has over 35 years of experience on the rooftops of Western New York. It's true what your friends and neighbors have been saying about their StockMohr roof! A StockMohr roof is the ultimate in protection from the elements and weather of the Western New York area. But that's not all it is. A new StockMohr laid roof adds to the curb appeal of any home, no matter how old, and in turn adds to the home's resale value.
Don't waste time waiting out the lifespan of your current roof's shingles. The resulting damage from even just one more frost could make it so that the roof is the least of your problems. Give Amherst's premier roofing company a call today. One of our trusty contractors will meet to at your home for a FREE assessment and consultation.
A Roofing Contractor You Can Trust in Amherst
Getting a new roof is overwhelming for some homeowners-we see it all the time. But there's never a fear when you call StockMohr because we have experience leading even new homeowners through the process, from evaluation to the final approal checks.
Our roofing company clients get shingles with 30- 40- and 50-year and lifetime warranties because that's what the Western New York environment requires. Longer-living shingles also means heavier and higher wind warranty. Any company in Amherst offering less is not qualified to lay roofing tiles because they clearly don't have the safety and security of their clients in mind.
The best shingles on the consumer market, combined with ice and water shield throughout, felt underlayment, drip edge, flashings and proper ventilation. That's how StockMohr remains the most trustworthy roof contracting company in the state.
StockMohr is Amherst's Top Roofing Contractor
When Western New York homeowners want to sell their home, they turn to StockMohr for value-boosting roofs. We proudly stock Owens Corning shingles- a brand that is recognized for their superior quality, performance and durability. And that's what our customers have come to expect from us, only the best quality roofing shingles and work.
Even if you're not looking to sell your home, don't you deserve the comfort, security and beauty of a brand new roof? Don't spend another winter wondering if your roof will hold out. StockMohr is an Owens Corning Platinum Preferred Contractor. Please contact us to set up a FREE consultation appointment. Even if you don't use our roofing contractor services, the advice is as knowledgable as it is free.