Amherst, NY Vinyl Siding
When considering changes to be made to the exterior of your home, new vinyl siding is an addition that can bring exceptional value. StockMohr is capable of providing the quality vinyl siding that your home needs. In addition to roofing, windows, and doors, vinyl siding is a specialty at StockMohr. Our experience in installing vinyl siding, coupled with our years of experience making customers satisfied, means that we will be able to provide your home with the best care possible. A vinyl exterior for your home is extremely cost-effective and provides a clean exterior appearance for your home.
About Our Vinyl Siding Contractor Services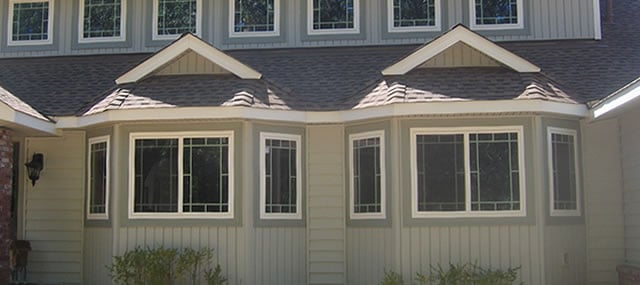 If you want to ensure that your new siding is installed properly on home, it is always a good idea to hire a vinyl siding contractor. Selecting the right contractor can make all the difference in the final appearance of your home. As your Amherst vinyl siding contractor, Stockmohr employs an experienced team with many members who know how to get the job done properly. Our contractors are personable and get to know you, and understand what you want for your home when it comes to upgrading or repairing your vinyl siding. Stockmohr's team will leave you with a wonderful vinyl exterior for your home. You'll save time, money and hassle when you work with us!
Your Premier Provider of Amherst Vinyl Siding
Stockmohr prides itself on providing quality vinyl siding. With good, better, best, and premium grades of vinyl, in addition to various assortments of colors and designs, Stockmohr offers a wider array of possibilities compared to other Amherst, NY vinyl siding contractors. The cedar siding shingles and vinyl siding offered by Stockmohr are superior products and bring added value and curb appeal to your home in many ways.
As an added bonus, Stockmohr allows you to request a free estimate directly from our website. This allows you to set up a meeting with one of our vinyl siding contractors, who will estimate the costs of the project based on what is needed for your home. Then you can visit your local showroom, look at the different options of vinyl siding available to you, and then make a decision on which vinyl will be the best addition to your home.
Contact Stockmohr Today
StockMohr simply provides the greatest options and the best service when it comes to vinyl siding. Contact us today to get your free service estimate, and get the ball