Window Installation for Homes in Amherst, NY
Looking to update the style of your home, while also improving security and saving on future energy bills? You can do all of this just be having StockMohr install new windows in your Amherst home. Windows are one of the most definitive exterior features of your home, and older windows often look out of date or in need of repairs. New windows allow you to modernize the style of your home without having to perform a full renovation. New windows are also designed to be more secure and to insulate better than older windows. This means that new window installation has the potential to save you money on future energy bills.
Window Installation Variety
The variety of aesthetic options available from StockMohr will amaze you. We stock a huge selection and our knowledgeable staff will answer any questions you have in order to help you choose which of these material options is best for your Amherst home: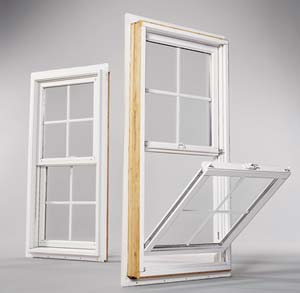 Wood Trim
Vinyl Clad
Fiberglass Trim
Aluminum Trim
In addition to material type, our windows also are available in various styles, from the traditional to the quite exotic. Our staff can explain the advantages of each in terms of security, air flow, and insulation so that you always get the best deal for your money.
Professional Window Installers
Another great advantage of getting window installation from StockMohr is that all of our installers are professionally trained and highly experienced at installing windows. The window installation on your Amherst home will be done quickly, with minimal interference to your schedule and no lasting damage to your home. Our installers are all local professionals, which means they know how to install windows so that they are resistant to wear and tear from the Western New York weather. That is the guarantee you get when StockMohr installs windows in your Amherst home.
For More Information About Window Installation Services in Amherst, Contact Stockmohr Today!