Batavia Doors Installed
At StockMohr, our professionals in home repair can help you with Batavia door installation in addition to windows, siding, and other jobs. Batavia door installation is one of the specialty services offered at StockMohr, and we stand by our work as it comes backed by the expertise of decades of work in the Western New York area.
Batavia doors installed properly can last a lifetime, which is the why we at StockMohr strive to provide only the best doors for each of our customers. Rather than provide mass-produced doors only, at StockMohr, we aim to provide our customers with custom-built doors that will fit all of their requirements. By having a custom Batavia door installed, customers can feel more confident that they have an excellent product that will last for many years. Custom doors are set to fit exactly into the door frame and can include security structures and embellishments that fit the homeowner's desires.
Installed Doors Batavia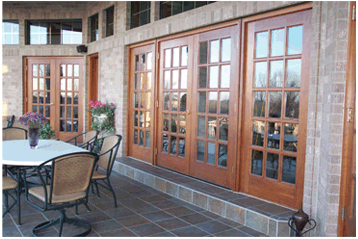 At StockMohr, our goal is for every client to leave satisfied with the quality of the product and the installation received. We bring our decades of experience to each job, and we are able to draw on that proven expertise with each Batavia door installation completed.
Our passion is to serve the residents of Western New York diligently and honestly. We will work with you to choose the best product for durability, lifestyle, and budget. Look no further than StockMohr when you need Batavia doors installed. We know you will be happy with the end result!