Batavia Window Installation
Finding the right people to install your new window can be just as important as determining what windows to use. It is crucial to select a company that is known for their quality in window installation. While many stores offer installation services, it is best to hire a reputable Batavia Window Installation service provider such as Stockmohr to ensure the job is done correctly.
We Install Batavia Windows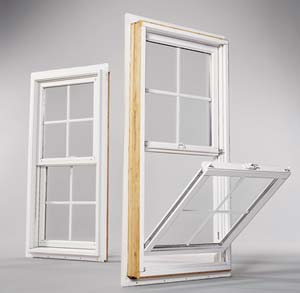 Stockmohr has been providing high-quality installation of windows for thirty years, with a longstanding record of making their customers satisfied with their work. Repeating a task over and over is the easiest way to master it, so entrusting an experienced provider with your Batavia Window Installation is the best way to ensure that the job gets done right.
As a Batavia Window Installation provider, Stockmohr has a large selection of windows which you can choose from. Stockmohr offers wood, clad, fiberglass, and aluminum windows, providing customers with a wide array of options for what best suits their home.
Customer service is also huge in determining the right installation provider for you. Are they willing to listen to what you expect for your window installation? Are they educating you along the way? Scrutinizing all the possible providers for your Batavia window installation is the best way to find the top company for you. Do the research and you will see the Stockmohr difference.