Batavia Window Replacement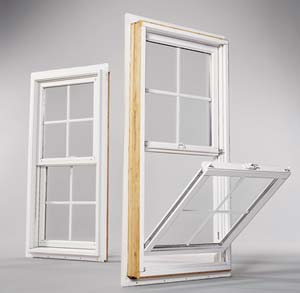 Getting a window replacement for your Batavia home can be a lengthy and complicated process. There are many factors to think about, such as the type of new window you want and which company you want to perform the replacement. Stockmohr has everything necessary for your Batavia Window Replacement. Not only do they have a knowledgeable and professional staff, they also have a huge selection of new windows at their showroom in Clarence Center.
Window Replacement Batavia
Homeowners have two options of replacement when considering Stockmohr for their Batavia Window Replacement. The first of these options is a simple replacement style window installation. This simply means that you can pick out a great new window from Stockmohr's showroom and place it into the existing frame in your home. They have many great wood and vinyl replacement windows to choose from, and every homeowner will surely find the best window for their window replacement in Batavia.
A more extensive option for window replacement with Stockmohr is the knock-out new construction style window replacement. After removing your old window, a trained Stockmohr professional will strip the interior of the frame, and install a totally new trim and clad frame as a part of your Batavia Window Replacement. This new frame will be sized to fit the new window that you pick for your home.
When it comes to Batavia Window Replacement, Stockmohr has you covered with all the options you need. Visit the showroom in Clarence Center today to get started.