Buffalo, NY Door Installation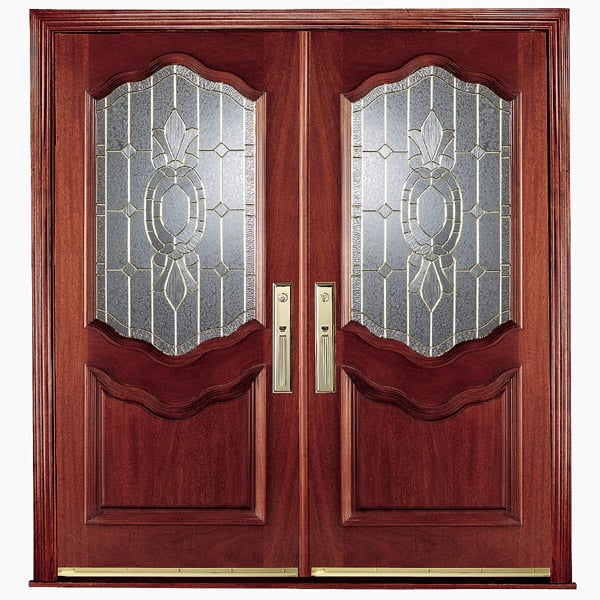 Your home's entrance door is one of the first things that visitors see when they arrive at your house. Your door is also an essential part of your home's curb appeal. Whether adding a new entrance to your home or replacing an existing door, you want your entrance to be sleek and neat and to function properly. That's why good door installation is so important, and why you should consult the professionals at Stockmohr when in the market for a new door for your home.
Keys to Stockmohr Door Installation
Stockmohr offers a wide selection of wood, steel and vinyl entrance doors in Buffalo and throughout WNY. Having your entrance doors professionally installed is important for a number of reasons:
Ease of use. You want your doors to be perfectly plumb so that they swing open and shut easily, without scraping the upper door frame or the floor. If you have an older home, that can be a challenge, since the frame may have settled a fraction of an inch over time. A good door installer can compensate for those differences.
Security. You want your entrance doors to be impenetrable to intruders.
Energy savings. A well-installed door provides an extra degree of insulation between your home and the weather outside. Conversely, any gaps can cost you extra dollars on your heating and cooling bills.
Having your new entrance door installed doesn't have to be confusing or stressful. At Stockmohr, we'll guide you through the entire door installation process, from selecting the door that's just right for your needs and budget to having that door installed properly and efficiently.
Contact Stockmohr for Premier Door Installation in WNY
To find out more about picking out and installing a new entrance door to your western New York home or business, contact Stockmohr today at 741-9636, or fill out a contact form to get a free service estimate.