Gutter Installation Services for Buffalo, NY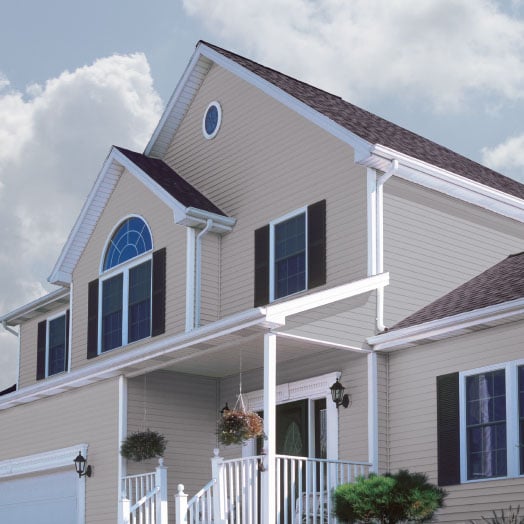 If you are new to homeownership and maintenance, you may be wondering if gutters are an essential part of your home exterior, or they are simply decorative. Despite the crisp, clean look professionally installed gutters add to your home, they are designed to redirect rain and storm water off the roof and away from your home's foundation. StockMohr Home Remodeling is the premier Buffalo, NY gutter installation service. We offer superior gutter services and products for residents in Buffalo, NY.
Wide Variety of Gutters
At StockMohr Home Remodeling, we offer a wide variety of gutters to suit your home's style and budget. Some gutter installation options we offer include:
Copper gutters: These gutters are unique and stronger than aluminum. They also require minimal maintenance.
Aluminum gutters: Perhaps the most common type of gutters, aluminum gutters are resistant to corrosion, cost-effective, and easy to work with. They also look exceptional on any kind of house.
Galvanized steel gutters: These gutters are strong as they are steel gutters coated with a layer of zinc. They require regular cleaning to ensure their longevity.
Vinyl gutters: Light and easy to install, vinyl gutters are the cheapest option. However, they aren't quite as strong as the other options.
Seamless gutters: Also known as continuous gutters, seamless gutters are free of joints and seams. They have a reduced potential for leaks and are custom-made for your home.
Cleaning gutters is a tedious and dirty chore that can also become dangerous. Our team installs modern gutter screens and gutter guards that will protect your Buffalo, NY gutters from dirt and leaves while allowing water to flow through.
Superior Workmanship in the Gutter Installation Process
Guided by our motto, StockMohr People make the difference, we are driven by old-fashioned values such as outstanding quality, prioritizing customer satisfaction, and getting the job right the first time. Our gutter installation experts pay attention to details and handle their tasks with care and consideration.
StockMohr for all Your Buffalo, NY Gutter Installation Needs
Rooted in the tradition of excellence, StockMohr is the leading Buffalo, NY gutter installation service. We pride ourselves on our outstanding customer service and craftsmanship. Having been in the industry for over three decades, you can rest easy knowing you are in the hands of seasoned professionals. Get in touch with us today for more information about our gutter services.