Buffalo Replacement Windows
One of the worst things to come home to your Buffalo area home and find a broken window. Those moments after where you have no clue who to call can be just as unsettling. Perhaps, the home has older windows that leak out heat in winter and cooled air during the summer. This waste of heat can be stopped with a new set of windows. Whether your home needs a window repaired or just needs new Buffalo replacement windows, Stockmohr has the fastest service, expertise and type of windows homeowners need to make the perfect replacement window job complete.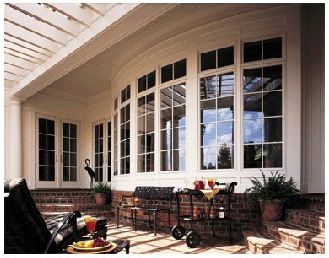 Stockmohr has been replacing windows in Buffalo for two generations. All of their staff are experts in the art of replacing windows. We understand that the glass and frame must fit together perfectly to deliver that tight seal. When homeowners need the best Buffalo Replacement Windows, Stockmohr is the only company to call in the Buffalo.
Wood, Clad and Fiberglass Buffalo Replacement Windows
Not all windows are created equal and not all Buffalo replacement windows will fit the needs of the same house. That's why Stockmohr offers, Wood, Clad, and Fiberglass Buffalo replacement windows. Each type has benefits for the homeowner, such as low cost, terminate proof and weather resistant. Stockmohr's expert window staff can help the homeowner choose the best Replacement Windows for their budget and home.
Replacing your windows can be a substantial investment. With the right Buffalo replacement window company, these new windows can keep the temperature controlled air from reaching the outside and reduce your electric or fuel payment. If you're looking to replace your windows in Buffalo or just need a repair, contact Stockmohr to get a quote today.