Roof Installation Experts Serving Buffalo, NY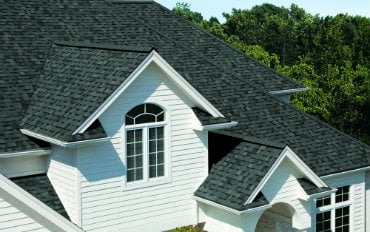 Roofs need to be replaced around 15-20 years. If you have recently moved into an old house, it may be time for your roof to be replaced. If your home was struck by a natural disaster or if it's falling apart, then your roof also needs to be replaced. If your roof falls under those categories mentioned, your best bet is to call StockMohr to have a new roof installed. For over 35 years, we've provided Buffalo and WNY homeowners with reliable and trustworthy roof installations.
The Roof Installation Process
During a consultation, our team will discuss your roof options with you. We will cover cost, duration, and answer any questions you might have on what it entails to have a roof installed on your Buffalo home.
Why Choose StockMohr for Roof Installation?
Simply put, we are the best in business. We've been serving Buffalo and the surrounding WNY area for decades, and we've installed thousands of roofs on the houses of thousands of fully satisfied customers. We put customer service first, alongside timely service, and quality workmanship.
In Need of A Roof Installation in Buffalo, NY? Call Today!
If you're in need of a new roof, look no further than the roof installation experts here at StockMohr. To find out more about how a roofing installation works, call StockMohr in Buffalo for the full details.