Buffalo's Premier Roofing Contractor
For over three decades, StockMohr has upheld its name as the top roofing contractor in Buffalo, NY. As a family-owned business, we've crafted a legacy rooted in trust, commitment, and unmatched craftsmanship, with our projects across Western New York bearing witness to our expertise.
StockMohr's accolades, like our Owens Corning Platinum Preferred Contractor status and Master Elite® Certification by GAF, underline our commitment to excellence. We set industry standards, not just as artisans but as leaders in roofing. Our partnerships with the Better Business Bureau and the Home Improvement Council of Western New York further emphasize our dedication to community and professional excellence.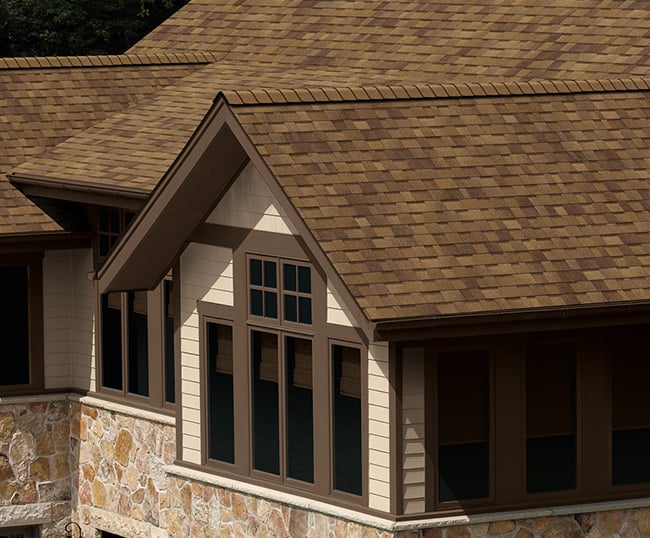 Defend Your Buffalo Home Against the Elements
Roofing Contractor
Buffalo's Comprehensive Roofing Services by StockMohr
Choosing StockMohr as your roofing contractor is an investment in roofing longevity, peace of mind, and superior quality. StockMohr stands as a beacon of quality in Buffalo's roofing landscape. Our services include:
Roof Inspections: Identify and resolve vulnerabilities early to prevent costly future repairs in Buffalo homes.
Maintenance & Repairs: Everything from shingle replacements to leak fixes, preventing minor roofing issues from escalating.
Complete Roof Replacements: Guiding Buffalo residents through the process when age or damage requires a new roof.
Gutter & Drainage Solutions: Enhancing roof longevity by optimizing water runoff is crucial for Buffalo's changing weather.
Weatherproofing: Guaranteeing Buffalo homes possess resilient roofs, capable of withstanding diverse weather conditions.
The Reason Buffalo Trusts Us Time and Again
'StockMohr People Make The Difference' is more than a phrase; it's our ethos. Beyond roofing, we forge relationships in the Buffalo community. Every roof symbolizes our commitment, quality, and shared Buffalo history.
Our Legacy of Roofing Excellence in Buffalo, NY
Decades of service to Buffalo homeowners signify our promise: a blend of durability, aesthetics, and unmatched roofing quality.
Experience the StockMohr Difference: 35+ Years of Roofing Excellence in Buffalo, NY.