Window Installation for Homes in Buffalo, NY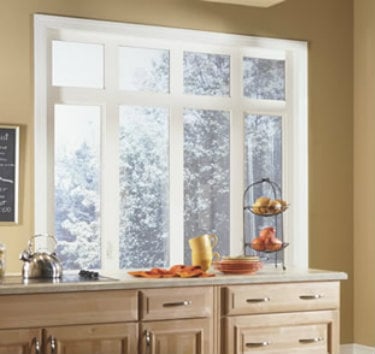 If your Buffalo, NY home needs a window installation or replacement, don't settle for windows that are just "good enough." Instead, make a wise investment into your family's safety and property security by working with the window installation experts at StockMohr in Buffalo.
Our Products and Services
For 35 years, we have been the leading professionals in Buffalo in window installations for commercial and residential applications. We offer the best quality products, remarkable service, and expertise for projects of nearly all sizes. The StockMohr window assortment is made of Fiberglass Trim Windows, Aluminum Trim Windows, and Wood Trim Windows, to name a few.
The Benefits of Choosing StockMohr for Window Installation in Buffalo
Expert Consultation
When choosing a suitable window, features such as architectural style, design, energy competence, and material composition are considered. Our experts can suggest replacement or window installation ideas to help you make the apt selection for your property.
Functioning Installation
Proper installation is vital for a window to be durable. It safeguards the frame in position and forms a weather-tight seal. That eradicates the likelihood of energy loss or air leaks.
Cost-effective Prices
You do not have to be loaded to have a lovely and efficient window. StockMohr can deliver the best at an affordable price.
Areas We Serve
StockMohr has vast experience in window repair and installation. For more than three decades, we have been helping residential and commercial customers select and install windows in the Buffalo area and around all of WNY.

Ready to get started? Get a Free Window Installation Estimate Now!
Call our professional team now to learn more about our window installation and repair service. In addition, you can complete our online form to ask for your free consultation today!