Buffalo Window Replacement Company
Replacing your old windows is an important project on your list of upgrades and renovations. Investing in a high-quality, energy-efficient, health smart certified window is a good investment in your home. However, poorly replaced windows will not provide the cost benefit and energy efficiency.. That is why an appropriate replacement of windows by licensed, trained and insured installers is very important. Stockmohr is a Buffalo window replacement company that understands your home windows are truly a reflection of what your home is about. That is why our company strives to provide you with right windows to complement your home.
Window Replacement in Buffalo NY
Our professional window replacement process starts with a call from a client and includes an in home sale consultation to understand your requirement. An expert will answer any questions you might have about your home window replacement. It is then followed by the replacement of windows that will perfectly fit your home, installed by trained, insured, experienced, licensed and dedicated team of professionals. We treat your home like our own. We don't outsource the replacement of your new windows to sub-contractor.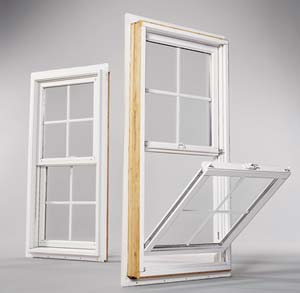 Types of Window Replacement
We specialize in heritage window replacement with a great deal of experience in metal and timber windows. Our activities include:
Aluminum window systems such as pivot, casement and sliding sash spiral counter balance windows
Timber windows and vinyl clad such as casement, pivoted and sliding sash
Steal window such as critical windows and upgrade thermal performance and sustainability by installing double glazed sealed unit
Stockmohr ensures that whatever window replacement option you choose will installed seamlessly with your home. On the day of window replacement, our team will prepare and protect the area around the replacement and complete the work within the stipulated time scale.
If you need a window replacement company in Buffalo, please don't hesitate to contact us. We are always ready to help you in restoring the glory of your home in Western New York area.