Window Replacement for Homes in Cheektowaga, NY
Are you beginning to feel drafts near your windows during the winter months? Have you noticed that your air conditioner needs to work harder than usual during the summer? Or, have you realized that your view from your living room window isn't as clear as it was a few years ago? If you are experiencing any of these problems, it is about time to replace the windows in your Cheektowaga home. And while there are dozens of contractors in the Cheektowaga area, none has the window replacement experience and top quality products that you can find at StockMohr.
Choosing Window Replacement Services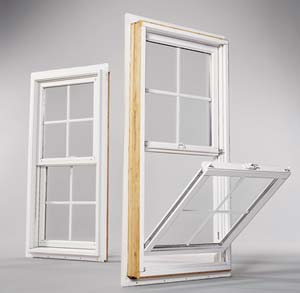 As your house ages, so do your windows, and old windows begin to look bad long before the rest of the home does. In addition to being an eyesore, old windows also put your home at risk for major damage and put your family at risk as well. An older window lets in moisture and insects that can eat away at the walls of your home. What may seem like a small leak of air can actually lead to major foundational repairs in the future. Additionally, older windows are easier to force open by intruders, and unchecked drafts can cause family members or animals to get sick. These are all problems that can be easily solved by the team of professional window installers at StockMohr.
Top Quality Service and Window Replacement in Cheektowaga
When you decide to replace your old windows, StockMohr has the products and experience to make the replacement process as hassle-free as possible. Our experts will help you pick strong, well insulated windows that will match the style of your home, while staying within your budget. Our window replacement specialists will remove your old window and install new ones quickly, professionally, and with no damage to your home. You can't find a better guarantee than that in the Cheektowaga area.
Contact StockMohr for Cheektowaga Window Replacements and More
For More Information About Window Replacement Services in Cheektowaga, Contact StockMohr Today! Our team is standing by and ready to provide premiere window replacement services for your Cheektowaga residence.