Clarence, NY Door Installations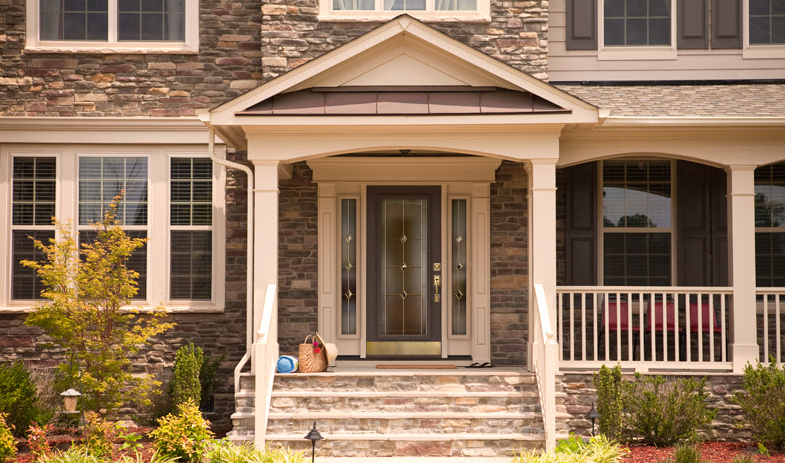 Thinking about adding custom doors like front entry doors, or storm doors to enhance your home's exterior? You're not the only one. Homeowners who want to enhance the security of their front entry are buying custom doors to achieve their goals. The benefits of custom doors don't stop at just adding curb appeal to your home. Today's homeowners learn that installing custom doors can add security, beauty, and functionality to their home. Keep reading to learn a few of the benefits of installing custom doors in Clarence.
Benefits of Installing Custom Doors
Custom doors not only beautify the exterior of your home, they also provide additional benefits. Homeowners who install durable custom doors find a decrease in their energy bills over time as less heated or cooled air escapes the home.
Your entryway is a major component of maintaining your home's structural integrity. Installing new custom doors can give your home a much needed integrity boost by offering renewed structural support.
Homeowners that are new to the custom door buying process can connect with custom door specialists to learn more about how the process works. Custom door specialists at Stockmohr in Clarence, NY provide answers to commonly asked questions about the process. Talk to your custom door specialists about what types of custom doors are available. They can tell you about options for steel, fiberglass, and textured doors that meet your needs.
Custom doors are available in a wide variety of shapes, sizes, colors, and widths. Homeowners can even choose custom door hinges to accent their exterior home decor and landscaping.
Custom Door Installation Specialists - Clarence, NY
Stockmohr offers homeowners in the Clarence, NY and surrounding areas the opportunity to request a free in-home quote for custom doors. They have been providing custom door services in the Clarence area for over 20-years. They feature trademarked options for custom doors from top brands like ProVia including the following.
Signet Fiberglass
Heritage
Fiberglass Legacy and Steel
Click here to request a free in-home quote from Stockmohr today!