Clarence, NY Vinyl Siding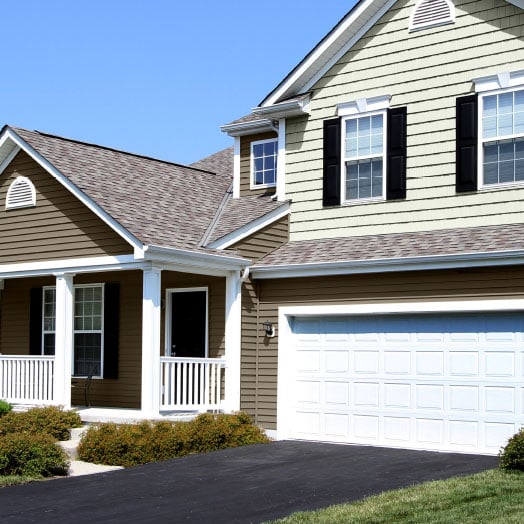 Did you know that vinyl siding is one of the most commonly used building materials to protect the exterior of homes in the US?
Plastic vinyl siding is made from polyvinyl chloride resin (PVC). Home building professionals use siding for paneling on the outside of houses. It's used as an alternative to more expensive forms of siding like aluminium and fiber cement siding. While the primary use for vinyl siding is for weatherproofing and decoration, it also has a few more benefits.
Benefits of Using Vinyl Siding To Protect Your Home's Exterior
The benefits of using vinyl siding to protect your home's exterior are unlimited! Installing vinyl siding to improve the look of your home might increase your property values.Vinyl siding and polymer siding both cost less than other forms of exterior siding, and are cheaper to install.
People choose vinyl siding as a low maintenance option that is pest resistant, mold resistant, and only requires cleaning once or twice a year. Vinyl siding can also save homeowners hundreds of dollars a year on heating and cooling costs.
A professional vinyl siding contractor can install vinyl siding to the exterior of your home for a reasonable price. They use partial fastening and locking systems to secure PVC polymer to the exterior. When vinyl siding is installed in this way, it can help keep your home cooler in the summer and warmer in the winter.
Vinyl Siding Professionals in Clarence, NY
Today's homeowners are using vinyl siding to improve the look and feel of their home's exterior. Vinyl siding and polymer siding are affordable options that can help make your home look brand new again. A vinyl siding contractor can help you choose from a selection impact resistant vinyl siding and polymer siding.
Both are available in wide range of customizable colors to match your style. If you're looking for energy efficient, low-cost options with unlimited benefits in the city of Clarence or around WNY, contact the professionals at Stockmohr Home Remodeling to request an in-home free estimate!