Clarence Window Installation
Finding the right company to perform your new window installation can be just as important as determining what windows you wish to use. It is crucial to select a company that is known for their quality in window installation. There are many stores that offer installation services in addition to replacement parts for your window, but it is best to hire a reputable Clarence Window Installation service provider such as StockMohr to make sure that the job is done correctly.
Clarence Window Installation Provider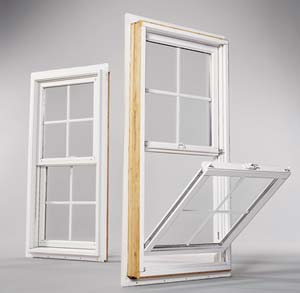 First, you should make sure that the window installation provider you wish to hire has significant experience in their area of expertise. A company would certainly be more trusted if they had been providing a service for twenty years rather than if they had only been doing such for two years. StockMohr has been providing high-quality installation of windows for thirty years now, with a longstanding record of making their customers satisfied with their work. Repeating a task over and over is the easiest way to master it, so entrusting an experienced provider with your Clarence Window Installation is the best way to ensure that the job gets done right.
Second, make sure that the service provider you wish to hire has all the proper credentials for installing windows. All members on the team should have updated licenses that have not expired. Also, your provider should not leave you liable for any damages they incur on your home during the installation; they should have a proper insurance coverage for such occurrences. The safety of the workers' equipment is another factor that should be investigated carefully. Also, if the Clarence Window Installation provider you are looking into has a lot of negative reviews based on customer service, that is probably a good sign that they are not the right people for the job.
Lastly, the provider you wish to hire for your Clarence Window Installation should have a large selection of windows from which you can choose. StockMohr offers wood, clad, fiberglass, and aluminum windows, providing customers with a wide array of options for what best suits their home.
Customer service is also huge in determining the right provider for you. They should be willing to listen to what you expect for your window installation, and then make an educated recommendation based on their experience in the industry. Scrutinizing all the possible providers for your Clarence window installation is the best way to find the top company for you.
You may also be interested in:
- Lockport Window Installation
- Orchard Park Window Installation
We guarantee our work.
Schedule a Free Estimate