Clarence, NY Window Replacement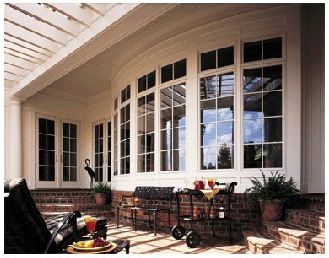 The windows of your home provide a gateway between the outside and inside, and they really are a reflection of what your home is all about. If those windows are worn down, dusty, or broken, window replacement is a wise choice. StockMohr knows that properly maintained windows are a significant addition to your home. Window replacement is a viable option for providing the right type of window to complement your home. Having the right windows for your home adds ambiance and functionality, two things that are truly worth the investment.
Wood and Vinyl Replacement Windows in Clarence
Giving your home the added warmth and classic feeling of wood replacement windows can be a sound addition. A window made of wood is very appealing to the eye and really gives your home a sense of strength. While weather can be potentially harmful to wood windows, it can still be a wonderful piece of your home. If you are looking for a window replacement provider for your Clarence home, StockMohr will be able to recommend the right type of window that best fits your existing house design.
StockMohr also offers vinyl clad options for your Clarence window replacement. While wood windows provide more in terms of aesthetic appeal for your home, vinyl clad windows are impressively durable and will hold up with minimal repairs for an extremely long time. Wood clad replacement windows will still give you the feeling of regular wood windows, but with that added durability. Vinyl clad replacement windows offer more in terms of personalization, as they can be provided in a variety of colors, so it should be easy to find one that fits your home perfectly. If functionality and long term health are some of the top requirements for you in a window, clad replacement windows, either wood or vinyl clad, should be a consideration.
Fiberglass Replacement Windows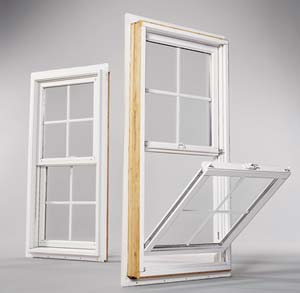 StockMohr's fiberglass replacement windows provide even more options in terms of customization for your home than vinyl clad windows. If you are looking to add a little more personality with your home through Clarence window replacement, fiberglass windows can be painted in your color of choosing. They also provide a less expensive option than wood windows, while still giving a sound level of durability. Fiberglass is manufactured so that it doesn't wear down in harsh weather like a wood window would. As your replacement window service provider, StockMohr will provide you with fiberglass replacement windows that helps your home grab the attention of others.
Aluminum Replacement Windows
A low price and a light weight are the most significant attributes of aluminum replacement windows. These windows will add value to your home by allowing you to lift and lower them with minimal strain. Even with their lightweight composition, aluminum windows will hold up against the elements, providing years of protection for your home. StockMohr is prepared to provide you with the best window to complete your Clarence window replacement.
Call Stockmohr Today For Clarence, NY Replacement Windows
If your Clarence home needs new windows, don't hire another contractor without at least giving us a call. We offer free service estimates on all window replacement services! Just fill out our contact form or call today to get started.