Depew Vinyl Window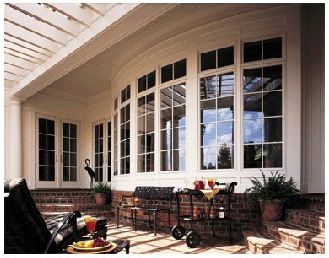 When it's time for window replacement with Depew vinyl windows, it's time to call upon the experts of StockMohr. With over 30-years of experience in handling the window replacement needs of Western New York residents, you can count on StockMohr.
Whether you're ready to replace your windows because they've more energy efficient, or for aesthetic reasons, StockMohr has your entire Depew vinyl window replacement needs covered. Things that you'll want to take into consideration when selecting your new windows include cost, future maintenance, energy efficiency and window style.
Vinyl Windows for your Depew Home
StockMohr has a wide-selection of the following window types for you to choose from:
Wood: Wood windows are beautiful and will require plenty of future maintenance. They are not weather resistant but are lovely in appearance.
Vinyl Clad: Weather-resistant alternative to wood windows. Require very little future maintenance and are highly-durable.
Fiberglass: Available in a variety of colors and styles for you to choose from. Completely customizable and versatile. Highly-resistant to wear-and-tear.
Aluminum: Weather resistant and cost-effective alternative for homeowners shopping on a budget.
The best way to choose the right window's for your budget and for your home is to visit StockMohr's showroom. With such a wide-selection of quality windows to choose from, there are windows for every budget. You're guaranteed to find the windows of your dreams at StockMohr. To learn more about Depew vinyl windows and other popular windows, contact or visit StockMohr today!