Depew Window Installation
Installing Depew Windows, doors, gutters, siding, and roofing is a job that only someone fully qualified should handle. These home improvement tasks are quite big, and an inexperienced contractor may make some mistakes, which can end up costing the homeowner a lot of time and money. This is why it is important to choose an established home improvement and repair company to do the job. Homeowners deserve to have peace in knowing that someone with years of experience is handing their home repairs.
StockMohr is a company that you can trust for your Depew Window Installation. Many services are offered to homeowners including the replacement of windows, doors, and shutters. All of these high scale projects should be done with precision and plenty of experience. Everything needs to be fitted correctly to prevent any leaks, or uneven finished results. Homeowners want their windows and doors to look great and function properly. When choosing Depew Window Installation, they will get exactly what they are looking for and will receive services that will exceed their expectations.
Window Installation Depew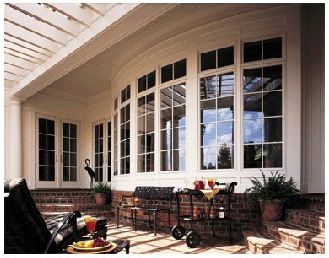 Window installation is something that every homeowner should consider. One of the reasons why it is so important is energy efficiency. With older windows, cold drafts end up blowing in, which causes the heating system to work overtime in trying to keep the house warm. This results in a large energy bill. With new window installation, Depew homeowners do not have to worry about this kind of problem. Another good reason why window replacement is a good idea is that it enhances the look of your home. If you ever want to sell your home in the future, new windows will increase your home's worth.
Depew Window Installation from StockMohr can be counted on for your home improvement needs. We have the skills needed to get the job done correctly the first time. Homeowners do not have to worry about the job being rushed and having the job done incorrectly. StockMohr is reputable and is a trusted name in window installation for your replacement windows. A homeowner should avoid hiring a random contractor and instead they should contact us to receive quality home improvement from experienced professionals.