Depew Window Replacement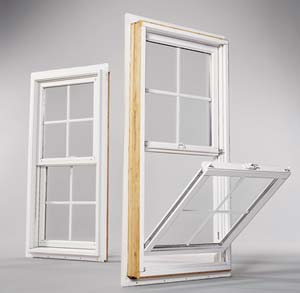 The windows of your home contribute greatly to the value of your property. Windows that look worn or outdated are prime candidates for being replaced. To make it simpler for you, our team will help you decide on the material of the new windows and can also quickly install them to your home. We will help you determine the most beneficial additions to your home.
Vinyl Replacement Windows
One of the most common types of window replacements are ones made out of vinyl. Vinyl-clad windows are extremely durable and require minimal maintenance compared to wooden options. Vinyl-clad windows also offer countless styles and designs to choose from. Often the design appears exactly like wooden counterparts. With their low maintenance levels and beautiful appearance, vinyl windows are a wise decision for homeowners.
Fiberglass Replacement Windows
StockMohr's fiberglass replacement windows provide even more options in terms of customization for your home than vinyl clad windows. Fiberglass windows can be painted to match the color profile of any home. Additionally, fiberglass construction provides these windows with increased durability to withstand external elements that can wear down other windows.
Aluminum Replacement Window
A low price and extremely lightweight are the most significant attributes of aluminum replacement windows. Though aluminum windows are lighter, they also have a strong constitution, able to withstand levels of weather-related damage. Choosing aluminum windows can be a great fit for your home!
Call Stockmohr Today
If your home needs new windows, you'll also need a professional installation team backed up with the latest knowledge. We offer free service estimates on all window replacement services around Depew! For more information speak with our team today to get started.