Depew Window Replacement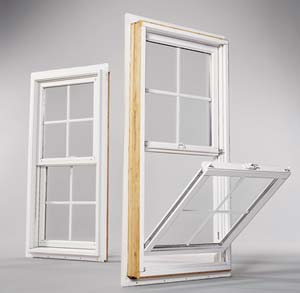 When you know it is time to replace a window in your Depew home, Stockmohr has a great selection of windows that homeowners can choose from. Their showroom in Clarence Center has a huge variety of quality windows, so they surely have an option to fit every home. They also have multiple types of window replacements, so depending on your budget you can get a more custom fit for your Depew Window Replacement.
With all the variety that Stockmohr offers along with their team of experienced and friendly professionals, your Depew Window Replacement will surely be an excellent one. No matter what type of window you need and no matter what your budget is, Stockmohr will evaluate your needs and come up with a plan that works for your home.
Window Replacement Depew
With Stockmohr, you can find a window that will provide a great feel for your Depew home. No matter if your current window is broken or just not functioning like it used to, Stockmohr has some great options for your Depew Window Replacement. Their replacement style window installation simply fits a new window into an existing window frame in your home. For many homeowners, this is an incredibly cost-effective solution that also can be performed very quickly.
However, if you want a better fit for your home, you can also look into Stockmohr's knock-out new construction style window replacement. With this procedure, a Stockmohr professional will strip the whole window frame down, and then install a custom interior clad trim to fit whatever new window you pick for your Depew Window Replacement. Call Stockmohr today, or visit their Clarence Center showroom, to see all the window replacement options they can offer for your Depew home.