East Amherst, NY Door Replacement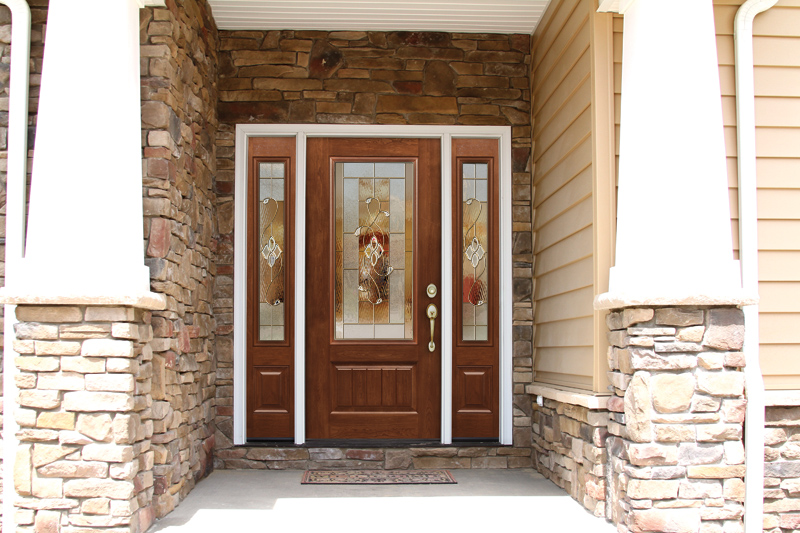 If you're in the market for a replacement door for your home in East Amherst, NY, Stockmohr has a full selection to cover any need, from entry doors to storm doors to decorative glass, let's take a look.
Replacement Entry Doors
The entry door is one of the most important parts of any home and is typically the first thing that catches a visitor's eye. Is it elegant or plain? Does it command attention? Does it enhance the value and presentation of a home? And functionality. An entry door must seal against the elements, should be energy efficient, should block out noise effectively, and provide security.
Stockmohr carries a full line of ProVia entry replacement doors in a variety of styles. ProVia entry doors come in steel or fiberglass, are thermally efficient, and provide the best weather seal in the market.
Storm Doors in East Amherst, NY
If added security is a desire or if you're looking to add more light and ventilation then a storm door is a must. Storm doors vary widely in look and functionality, and lesser brands can wear out quickly making frequent door replacement necessary. We know from experience that our customers want quality, and that's why we carry a wide selection of ProVia storm doors. ProVia storm doors are the most durable in the industry with 54 high-grade aluminum models to choose from. They offer endless glass and venting options as well, and are simply beautiful.
Decorative Glass Doors
Speaking of beauty, decorative glass doors are hard to beat for sheer aesthetic grace and refinement. We love them. We carry ProVia's handmade glass line. ProVia's glass doors feature their proprietary Warm Edge Glazing System that increases the thermal performance of the glass and provides energy efficiency. With 23 hand-beveled designs to choose from you're sure to find the perfect glass replacement door for your home.
Contact Stockmohr To Get Started On Your Door Replacement Project in East Amherst
Stockmohr has been providing the optimum in customer care for over 35 years. Known for our expertise in window replacement, our desire to serve East Amherst and entire Western New York area is unmatched. For more information visit us at https://www.stockmohr.com/.