East Amherst Doors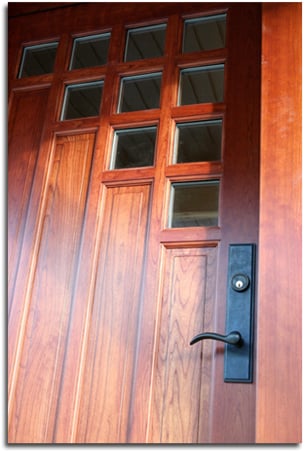 Upgrading the doors of your home or business is a simple addition that can add great value. There are many options to choose from, with doors built of different materials, finishes, and styles. You also need to consider the benefits of energy efficiency and the amount of security your door can provide. Finally, there is the actual process of installation, including removing your old door and installing the new one. To maximize the return on your investment, choose a beautiful door from Stockmohr's selection!
Custom Door Options
Homeowners have so many options to choose from when looking for a new door. At Stockmohr, we give you a simplified process, since all the doors we carry are already rigorously vetted by our team to ensure the highest quality. We have narrowed down the options, but still include a great range of customization, giving you the choice between steel, woodgrain, and fiberglass doors.
Our team will help you understand the differences and benefits of each type of door based on your budget and design preferences. When you get a new replacement door for your East Amherst home from the ProSeries collection, you are getting a door that has received recognition for its durability and high performance, which means it is a high-quality, sound investment. These doors also offer great energy savings for your home which is always a plus.
Trusted Door Installation Company
With over 30 years of business in the East Amherst area, the team at StockMohr has continuously provided reliable service. Our team has helped to select and install over 1,000 custom replacement doors in the area. If you need a new door, contact Stockmohr to learn about your options and schedule a time for installation today!