East Amherst, NY Window Installation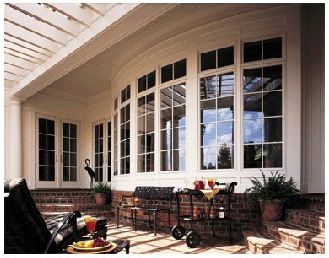 Adding a new window to your East Amherst home can be a stressful task. Homeowners have many options when looking at a new window installation. The most cost effective decision is to use the existing window frame already in your home and simply find a window that will fit into that frame. StockMohr has a wide selection of quality, energy efficient windows that would surely be a great addition to your home. Stop by our showroom and find the right window for your home in East Amherst.
Before enlisting the help of any window installation service provider, there are a couple things you should check for. You should verify that you have a properly licensed and certified team performing a costly home improvement project on your home. Also see if you know anyone that has had service done on their home by a given company and see how their home improvement experience was.
Not only do StockMohr professionals have the qualifications necessary for your East Amherst Window Installation, we pride ourselves on our quality customer service. Your window installation team will sit down with you and explain all the options available before starting the project. We will also take special attention to your project to make sure that it is done efficiently and exceeds your expectations.
Choose StockMohr As Your East Amherst Window Installation Provider
If you want a highly experienced team installing your windows, you can be confident in StockMohr's team that has installed over 15,000 windows in East Amherst and throughout Western new York. Our professional team knows a thing or two about East Amherst Window Installation, so you can be assured that the job will get done properly.
In addition to the great service you will get from StockMohr, you will also get their great selection of window options. They offer a huge selection of frames, design patterns, and customization options for a specialized look or for energy savings. Also, StockMohr's windows come in Good, Better, and Best grades to provide options for every budget.
For the best selection and great customer service, let the team here at StockMohr take care of the installation of the windows in your home!