East Amherst Window Replacement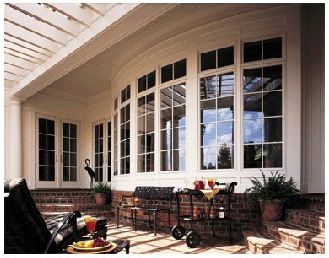 Do you need new windows around your home? Whether you've found a cracked window pane or you're buying a house with mismatched windows, choosing new windows can be a project that brings a high return on investment. Not only do newer windows help regulate heat and create energy savings, but well-suited designs also give your home a tremendous lift in curb appeal. For window replacements around East Amherst, you can depend on StockMohr!
When Should You Replace Windows?
Aside from replacing a broken window that needs immediate attention, window replacements can be a significant investment that needs budgeting and preparation. Changing a couple of windows may leave older windows looking out of place and have an adverse effect on your home value. To keep the exterior of your home consistent, you'll want to consider if there are any other projects to consider, including your roofing and siding, which need to match the appearance of your windows.
If you have a few windows you really don't like opening or closing or feel drafts in different rooms during the winter, you should get a professional opinion on how you can address these issues and consider window replacements.
Types of Windows
At StockMohr, we carry different types of windows that fit every exterior style your home may have. We choose insulated glass that regulates temperature in every season and install frames built from a variety of durable materials including vinyl and aluminum trims. Additionally, we provide installations that can work from your current frames or include complete removals to build out new windows.
Contact StockMohr Today
Having performed over 15,000 window replacements in East Amherst and the surrounding area, StockMohr's team of highly skilled professionals will get the job done right for your home. You can visit our showroom to look at different window styles we have available or call our team to schedule a professional visit to your home. We look forward to helping you choose beautiful windows for your home!