Getzville Replacement Windows
Are you looking for a way to improve the value and energy efficiency of your home? Getzville replacement windows can improve the look of your home, making it more valuable, while also reducing the loss of energy through gaps and drafts. If you are in need of Getzville replacement windows, Stockmohr is ready to help.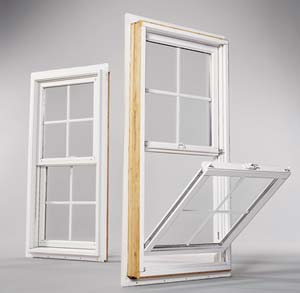 Replacement Windows from Stockmohr
Homeowners have many reasons to opt to replace their windows. Sometimes old windows are worn and drafty. Replacing these windows will improve the look and efficiency of the home. Regardless of your reason for changing your windows, Stockmohr is the contractor you want to do the job.
Exceptional Services from Stockmohr
For two generations, Stockmohr has been offering the people of Getzville the service they expect when seeking replacement windows. As a family owned and operated company, Stockmohr has proven time and time again that they put the needs of their customers first.
Their contractors will help you choose the right type of replacement window as you consider your home's look and energy needs. They will then remove your old window and install the new one expertly, tightly sealing the edges to prevent unwanted energy loss. The end result will be a window that is aesthetically pleasing and energy efficient.
As you search for companies to handle your replacement windows, trust the one you know will provide superior service and expert advice. Contact Stockmohr today forGetzville replacement windows.
We guarantee our work.
Schedule a Free Estimate