Window Installation for Homes in Getzville, NY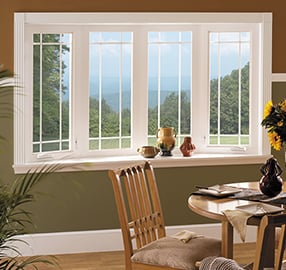 Windows provide natural light, beauty, warmth, and plenty of fresh air into our homes. Besides, most of them open to gorgeous sceneries within the neighborhood. They also enhance your home's overall style, general appeal, and ultimate market value.
At StockMohr, we take pride in supplying brands of windows renowned for their functionality, durability, and efficiency. We work with the best experts in the industry, providing window installation services that are second to none. When you choose to work with our team of Getzville Window Installation experts, you choose professionalism, reliability, quality, and affordability. For years now, we have worked with our clients in Getzville, NY, helping them select the window size, style, and designs perfect for their homes. We boast a long selection of windows in our showrooms and an amazing portfolio showcasing the projects we have successfully handled in Getzville, NY, and beyond.
Our Window Installation Options
Some of the window selections we offer at StockMohr include:
Vinyl-Clad Windows
Fiberglass Trim Windows
Aluminum Trim Windows
Wood Trim Windows
Why Choose Us?
You Are Our Top Priority During Your Window Installation
Trust that we will treat you with the utmost professionalism right from when you contact us for consultation until we are done with the Getzville window installation process. We have built a strong reputation for excellence in all our home renovation projects through our years of operation. We will go out of our way to ensure that our services precede your expectation.
Certification and License
Our installation contractors are certified to handle your window replacement and installation process. They are trained on various levels of professional window installation practices. This also includes the in-job training they regularly take to keep them current with the new state regulations, innovative window designs, and installation techniques. Suffice to say, we are legally recognized and licensed thanks to our many successful projects and maintaining a clean record through the years.
Contact StockMohr To Start Your Getzville Window Installation Today
Windows are important features and aspects of your home. You, therefore, deserve a Getzville window installation partner who will guarantee you nothing short of perfect services. Do not settle for less. Trust our experts at StockMohr to handle this and all other home projects in Getzville, NY, and the surrounding neighborhoods.