Hamburg, NY Door Installation & Replacement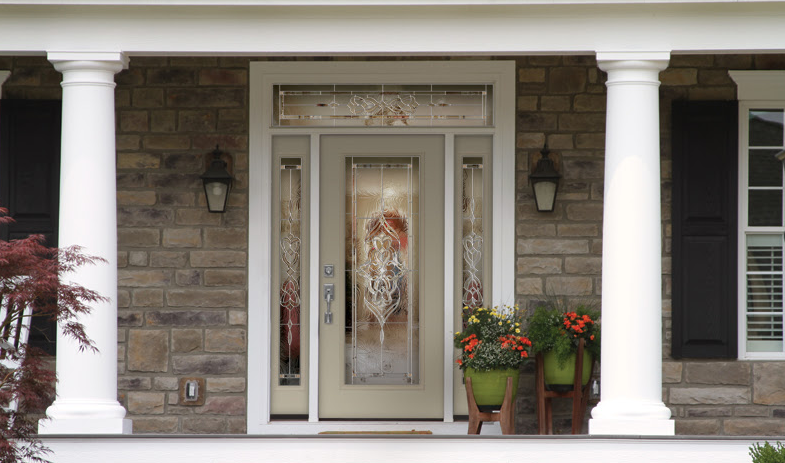 Are you a homeowner in the Hamburg, NY looking for a custom door quote? You've come to the right place! Stockmohr Remodeling offers a wide variety of front entry door, storm door, and other custom door options to meet your needs.
Benefits of Custom Replacement Doors
Many homeowners purchase custom doors to beautify their front entryway or to match their landscaping. What most homeowners don't know is - adding custom doors to your home can also help to improve your home's structural integrity. Besides making your frame sturdier, adding custom doors to your home can also improve your home's security. They build new steel and fiberglass doors with security features that make it difficult for unwanted visitors or thieves to gain entry into your home. Talk to your custom door specialist to learn more about the available built-in security features for today's custom doors.
Besides providing stability and security, adding custom doors to your home can also increase energy efficiency. New custom doors add a layer of protection and insulation that allows for stable internal temperatures. Homeowners who install new custom doors often report a reduction in their monthly heating and cooling bills. The even better news is along with providing functional benefits and security, is that today's custom doors are available in a wide variety of durable steel and fiberglass options.
Get New Doors Installed in Hamburg, NY
Stockmohr has custom door specialists on staff that can walk homeowners through choosing, purchasing, installing, and maintaining custom doors. They have been in the business of providing secure and durable custom door options for clients in the Hamburg, NY area for almost two decades. Learn more about what custom door options are available by taking advantage of Stockmohr's free in-home estimate. A custom door specialist can answer your questions about how to choose your custom door width, custom door height, and the basics of how your custom door installation works.
Click here to request a free in-home quote for door installation or replacement in Hamburg.