Hamburg, NY Roof Installation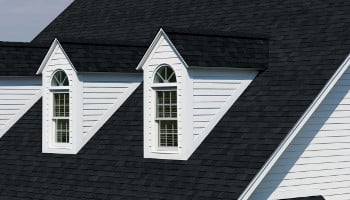 According to roofing industry experts, they repair or replace over 5 million roofs in the US each year. If your roof is sagging, leaking, or looking like an eyesore — you're among the millions of American homeowners who need roof installation or roof repair services.
Signs You Need New Roofing Installation
A few damaged shingles that are missing, cracked, or dented are minor issues. We can easily replace roof shingles. However, if your roof appears to be sagging, or if you see signs of daylight shining through your roof, these are clear signs you need to contact a roofing repair expert before things get worse.
Other signs that your roof needs to be repaired are finding sludge or pieces of shingles inside your gutters, discoloration in sizeable areas of the roof, and water leaking into the home from the ceiling. It can be upsetting to learn that you need expensive repair services to get your roof back in working condition. Getting roof repair services doesn't have to be stressful!
Get an in-home repair estimate for free.
How Does Roof Installation Work?
Talk to an expert for important details about roofing installation time-frames and benefits. They can help you choose the best options that match your style and budget. There are a wide variety of customizable materials and color options available from roofing installation experts. Roof repair options include patching holes, creaks, and sealing leaks. When roof damage exceeds available repair options, a new roof is the best option.
Your roofing installation expert will talk to you about the benefits of installing a new roof. New roof installation can help you protect the structural integrity of home. Your heating and cooling bills can be reduced when air no longer escapes through cracks and holes in deteriorating roofs.
Your roofing technician will come to your home and provide a full in-home roofing inspection. The roofing professionals at Stockmohr in Hamburg, NY provide this service free for homeowners. Call to learn more about roofing installation and roof repair options today.
Choose The Stockmohr Experts For Roof Installation in Hamburg
Click here to schedule a free in-home estimate!