Hamburg, NY Roof Repairs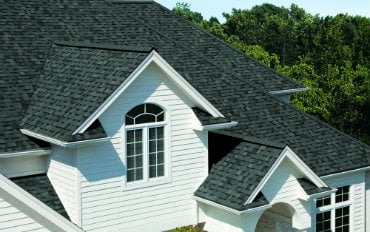 Are you a homeowner in Hamburg, New York, and in dire need of fixing your roof? The recommendation is to find a reputable roof repair company that values reliability, expertise, and dependability. And since Stockmohr has been offering roof renovation services in the whole of Hamburg, NY, we believe we are the right candidate. For over 30 years now, Stockmohr has been a family-owned and operated business. We have repaired hundreds of roofs all over Hamburg, NY, and the rest of Western Erie.
Roofing Repairs in Hamburg, NY
The roof is often a building's most vulnerable part to bad weather. It takes a beating more than other parts like walls. And with all sorts of weather conditions in Hamburg, NY, you can never know what will happen next to your roof. So, when rain, hailstorms, and strong winds come and leave you with roof damage, you know that it is time to do your Hamburg, NY home roof refurbishing. And Stockmohr is the only place you can get reliable roof repair services.
Quality, Durable Roof Services
Your Hamburg, NY roof may sustain severe damage in some scenarios after a harsh weather impact. But that doesn't mean you have lost your beautiful Hamburg home. Our Stockmohr experts will assess the damage level, and if the analysis leads to a new roof, you don't have to worry. Our experts will make your Hamburg roof installation much more manageable.
After giving you a free estimation and finalizing the quote, we allow you to choose from various best-selling roof brands recognized for their performance, quality, and durability. So, you can merge water and ice shield with high-quality shingles at the valley, walls, chimneys, eaves, and other protrusions based on your specific needs. And that's how your new Hamburg roof will outperform your old and make your home look beautiful and updated, thanks to Stockmohr roofing repairs.
The Hamburg Roof Repair Experts
For more than 35 years, Stockmohr has steadily offered Hamburg homeowners trustworthy and reliable housetop repairs and installations. So, if you need roof repair services for your Hamburg, NY home, you can trust Stockmohr. We have a reputation that speaks for itself across the region.
Please call to find out more about what Stockmohr can do for your home today.